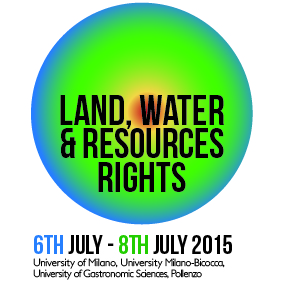 2015 Expo Milano
2015 Expo Milano
The European Union set a series of supportive actions up to strengthen land governance in African countries, encouraging to apply the Voluntary Guidelines on the Responsible Governance of Tenure of Land, Fisheries and Forests (World Food Security, 2012), and financing African governments to support Land Tenure Regularisation Programmes. It is believed that demarcating title deeds improves land tenure efficiency and harmony in the countries. Nonetheless, day after day, the global spectacles of communication return effects from unrestrained soil consumption, unsustainable land grabbing, disregard for the livelihood of people, along with an irresponsible erasing of ancient land tenure practices, customary rights and knowledge derived from progressive adaptation to needs, soils and climate change. In short, an absolute disrespect for the Commons, in favour of the interests of the Capital, channeled by the States, is neither prerogative of Africa, nor responsibility that EU members, RECs or Intergovernmental Agencies are immune to, within and out of their range of actions.
Not very often a powerful REC (Regional Economic Community) asks for advice to intellectuals to correct the imbalances of its actions, where huge investments to harmonise spots of the World are overwhelmed by bad practices carried on by a wild market masked by legal treaties. This Conference is an attempt to sutisfy in a supportive way, such a demand.
Three are the complementary coordinated analyses offered here:
(A) the connection between access to land and/as access to food [Gastronomic Sciences University, Pollenzo],
(B) the policies of investments adopted within the EU and the role of multinational corporations [University Milano-Bicocca], and
(C) the challenges implied in terms of global and regional governance where the equilibrium of complex relations within the concept of "livelihood" is pivotal. Land, water and resources rights will be analysed in terms of global, national and communitarian policies, here approached in a regional perspective [University of Milan].
We are grateful to the colleagues disposed to come from different edges of the World for this task, and acknowledge fruitful exchanges with the colleagues of our respective Departments, the members of ASERI and ExpoLAB of Università Cattolica del Sacro Cuore (Milano), in preparing this event.
The Round table convened in the evening of the 7th of July is dedicated to the international cooperation. NGOs' will testimony their actions confronting with experts and a Public Administration involved in co-development projects.
The Academic venues warmly welcome Citizens, Visitors to Expo 2015, NGOs and Public Administrators.
Medium of the Conference: English.
VENUES:
 6th July A.M. sessions:  IULM University, Via Carlo Bo 1, Milano

6th July P.M. sessions to 8th July Sessions: University of Milan, Social, Political and Economic Sciences Faculty, via Conservatorio 7, Milano

ORGANISING CHAIRMAN
Cristiana Fiamingo – University of Milan
History and Politics of Sub-Saharan Africa
Dept. International, Legal and Historical-political Studies
v. Conservatorio 7 – Milan
Mobile : +39 3393494903
e-mail: cristiana.fiamingo@unimi.it
ORGANISING SECRETARY
Ludovica de Girolamo – University of Milan
e-mail: lwrrights@gmail.com
with the support of Xheni Dani, Juri Orsi, Marianna Marrocchi, Agata Lavorio, Eleonora Di Pilato & Simone Possenti
TRANSLATION SERVICE
for french-speaking speakers: Caroline Ekoule Bissik
TECHNICAL SUPPORT
DÉVELO – Laboratorio di Cooperazione Internazionale
6 July 2015 A.M.
University of Gastronomic Sciences, Pollenzo
Guest IULM University, Aula Magna, via Carlo Bo, 1, Milano
REGISTRATION 9.30-9.45
9.45-10.00 WELCOMING REMARKS:
Giovanni Puglisi [Rector of IULM]
Piercarlo Grimaldi [Rector University of Gastronomic Sciences, Pollenzo]
Claudia Sorlini [President of the Scientific Committee for the Municipality of Milan for Expo 2015]
10.00-10.30 KEYNOTE SPEECH
Kenneth Hermele [University of Gothenburg]
"The drivers of land grabbing: food, feed, fibres, fuel, finance and forests"
10.30-11.45 – I SESSION – Land Rights and Consumption
Access to food is the pivotal approach of a session which intends to analyze the most important questions about land rights with an interdisciplinary approach, showing some interesting problem solving perspectives, in an attempt to provide a contribution to the policy of the European Union on the matter.
Paolo De Castro
[EU Commission of Agriculture and Rural Development] in VIDEO-connection:
"Food and water: global challenges"
Paolo Corvo
[University of Gastronomic Sciences, Pollenzo]:
"The defence of land rights: a responsibility for the consumers"
Mauro Ferraresi
[Iulm University]:
"New consumers and the critics of consumption"
Lorenzo Bairati
[University of Gastronomic Sciences, Pollenzo]
"Recognizing customary land rights in pluralistic legal systems: conflicts, challenges, future perspectives"
Simone Cinotto
[University of Gastronomic Sciences, Pollenzo]:
"Food processing from the pre-industrial age to mechanisation and deterritorialisation"
11.45-13.00 – II SESSION – A proposal for a holistic approach to Land Rights
Nicola Perullo & Michele Fino
[University of Gastronomic Sciences, Pollenzo]:
"Pollenzo's Manifesto: towards the Manifesto of Gastronomic Sciences"
PUBLIC DEBATE
6th July P.M.
University of Milan, Faculty of Social, Political and Economic Sciences [SPES],
Sala Lauree, via Conservatorio, 7, 20121 Milano
REGISTRATION 14.45-15.15
15.15 WELCOMING REMARKS
Cristiana Fiamingo [University of Milan, Conference Coordinator]
Gianluca Vago [Rector of the University of Milan]
Giovanni Bidoglio [Joint Research Centre, European Commission, Rapporteur for the EU Steering committee for EXPO]
Laura Ammannati [University of Milan, Dept. International, Legal, Historical-political Studies]
15.45-16.15 KEYNOTE SPEECH
Michael Taylor [International Land Coalition]
"Moving towards land governance that is with and for people; perspectives from the International Land Coalition"
15.45 – III SESSION – GLOBAL GOVERNANCE: WHOSE RESPONSIBILITY?
How to connect land, water and resources rights to policy making, and to local systems of resource management, based on practices, local knowledge, social capital? Concerned communities and citizens are trying to respond to land grabbing by extractive industries: what kind of global governance instruments will protect them?
Maria Cristina Rulli
[Politecnico di Milano]
"Global land grabbing impact on water, food and bioenergy availability"
Fabio Terribile
[University of Naples / Association AIASSA]
"Land rights as land assessment: current difficulties and new opportunities"
Federica Violi
[State University Messina]
"Permanent sovereignty over natural resources and the practice of land grabbing"
Maria Guglielma da Passano
[Food Agriculture Organisation]
"Improving tenure governance: roles and responsibilities as shaped by the Voluntary Guidelines on Governance of Tenure of Land, Forestry and Fisheries and their implementation "
DISCUSSANT: Andrea Calori [Urgenci]
18.00-19.00
Official opening of the exhibition
"Da mangarsi con gli occhi",
Project CoLomba- Comune di Milano "Let Us Sow the Future", CoLomba, 2015
Scalone of the Palazzo Resta-Pallavicino,
Faculty of Social, Political and Economic Sciences
REFRESHMENT IN THE FACULTY'S COURTYARD
______________________________
7th July 2015
REGISTRATION 9.30-9.45
9.45-11.30 – IV SESSION European Union and member states' land tenure policies
Does the policy on poverty reduction in the EU secure better access to land, providing better livelihood conditions for local citizens but also securing the respect of agro-pastoral producers in the "South" in terms of investments and labour rights?
Sebastiano Rizzioli
[University Ferrara]
"Land tenure discipline in European Union legal system"
Paolo Pileri
[Politecnico di Milano]
"Soil & land, the forgotten resource"
Gérard Choplin
[Expert on agriculture policies]
"Common Agriculture Policy and land concentration in Europe"
DISCUSSANT: Guido Sali [University of Milan]
11.30-13.00 – V SESSION – Large scale land-deals and investment law: an overview of the International and European practices
What kind of contribution investment law can give to the protection of land rights? How investment treaties and conditionality mechanisms can prevent or reduce the potential negative effects of large scale land deals on Human Rights? How should the EU exercise its new competence on investment law so as to attain this goal?
Susanna E. Waltman
[University Law School, Genève]
"Water issues in the context of farmland investments in Africa: The parallel legal regimes at the intersection of land and water"
(by Makane Moïse Mbengue and Susanna E. Waltman)
Pia Acconci
[University of Teramo]
"European Union Investment Policy and Land Rights"
Angelica Bonfanti
[University of Milan]
"Multinational corporations investing in land: international law issues"
Carla Maria Gulotta
[University Milano-Bicocca]
"A welcome conditionality: Investment Banks and Export Credit Agencies' role in the consolidation of good practices"
DISCUSSANT : Maurizio Arcari [University Milano-Bicocca]
BUFFET FOR THE GUEST SPEAKERS
14.45-16:30 VI SESSION – Africa
The alleged absence of the concept of ownership, permitted Europe to colonialise the African continent in the past: Will Africa ever be able to overcome "property rights" over land, now, not to transfer them sic et simpliciter from Communities to International corporations?
Marc Ona Essangui
[Brain-forest, Libreville, Gabon]
"Les plantation de palmier à huile et d'hévéa cause de l'accaparement de terre au Gabon"
Bernard Njonga
[CrAC, Yaoundé, Cameroon]
"Le foncier face à l'accaparement des terres au Cameroun"
Massimo Zecchini
[University of Milan]
"Rights of Sahelian transhumant people"
Maria Sapignoli
[Max Planck Institute for Anthropology]
"The struggle to be San: Indigenous peoples' access to land and resources in Southern Africa"
Stefano Corsi
[University of Milan]
"Strengthening food chains to strengthen land rights. Case studies in Sierra Leone and Chad"
COMMUNICATION: "Irrigation mega-projects in Sahelo-Sudanese Africa: land rights conceptions between State and local communities"
(by Daria Quatrida, Marina Bertoncini and Andrea Pase)
DISCUSSANT: Gabriella Rossetti [University of Ferrara]
_____________________________________
16.30-17.00 – Documentary:
LAND GRABBING OR LAND TO INVESTORS [2011]
Introduced by the author Alfredo Bini

______________________________________
17.00-18.30 – ROUND TABLE:
When a State competes with its People over resources: what kind of cooperation? What kind of partnership?
Cristiana Fiamingo [University of Milan], p. Herve Mamboueni [University of Florence & Ass. Diocesane de Dolisie, Congo Brazzaville]; Fides Marzi Hatungimana [Association Dukorere Hamwe], Federico Pezzolato [Vigeo Rating], Marco Grandi / Monica Dragone [Uff. Cooperazione Internazionale, Comune di Milano], Pietro de Marinis [Dévelo Laboratorio di Cooperazione Internazionale]
Public debate
________________________________________
18.30 – Francesca Silva [CoLomba] presents the
documentary: "Let Us Sow the Future"
and the APP "Right food Milano
8th July A.M.
REGISTRATION 09.30-9.45
9.45-11.30 IV SESSION – Americas
What could be the right form of pressure from the European Union to ensure respect for indigenous rights in the Americas and what are the lessons to be learnt from those experiences in order to protect the right to access to land to minorities in Europe?
Alexandra Tomaselli
[European Academy of Bolzano/Bozen (EURAC) and
Red Multidisciplinar sobre Pueblos Indígenas (EMPI)]
"Indigenous peoples' rights to land in Latin America"
Roberto Cammarata
[University of Milano]
"Indigenous rights in Bolivia"
Chiara Scardozzi
[University La Sapienza, Roma]
"Contested territories: a case study about land restitution process in semiarid region of Argentine Gran Chaco"
Michael Morden
[University of Toronto]
"First Nations, land rights, and comprehensive land claims in Canada"
DISCUSSANT: Roberto Sensi [ActionAid]
11.30-13.00 VII SESSION – Middle, Central and Far East
From the complex East hyperboles of capitalistic growth entangled with rights-abuses of all sorts preventing the access to the fundamental elements of the global survival, networks of researchers struggle to find new roads of development. Testimonies will offer elements that either European Union nor European citizens should ignore.
Mauro Van Aken
[University Milano-Bicocca]
"Grabbing farming citizenship in the Middle East. Some cases of peasant local knowledge of land and water"
Caterina Filippini
[University of Milan]
"Aboriginal peoples' land rights in post-Soviet space"
Qi Gubo
[China Agricultural University]
"Agricultural Development in China and Africa: A comparative analysis"
Shaufique Fahmi Ahmad Sidique
[Inst. Agricultural and Food Policy Studies, Universiti Putra, Malaysia]
"The political economy of Malaysian palm oil expansion in a global scale"
(by Marcel Djama, Shaufique Fahmi Ahmad Sidique, Syahaneem Mohamad Zainalabidin)
DISCUSSANT: Gianni Fodella [University of Milano]
13.00-13.15 – CONCLUDING REMARKS
Cristiana Fiamingo [University of Milan] and Giovanni Bidoglio [Joint Research Centre, European Commission, Rapporteur for the EU Steering committee for EXPO]
BACKGROUND The intellectual context in which the Conference has been conceived is SIII: Interdisciplinary, Interfaculty, Interuniversity Seminar in which scholars of the three public Universities of Milan discuss about sustainability, livelihood, human security, whose Website offers a common platform with the main documents on the arguments at stake.
Keep in touch considering that:
You can follow our FB page.
The event will be recorded, digitalised and put at disposal of the general public on the "portal-video" of the State University of Milan (www.portalevideo.unimi.it )
The Acts of the Conference will be published as a free-access e-book.
______________________________________________________
ABOUT THE SPEAKERS
Section edited by Marianna Marrocchi, Simone Possenti, Agata Lavorio, Xheni Dani, Giulia Carlini, Francesca Lazzari, Ludovica de Girolamo


Professor of European Union Law and International Law at University of Teramo.
Member of the Italian Society of International Law (since 1997), member of the Editorial Staff of the Italian Yearbook of International Law (since 1999) and member of the Italian Branch of the International Law Association (since 2004), she has been awarded with the special prize "Excellency in Research" by the Università Commerciale L. Bocconi", Milan in 2002.
Visiting Professor of International Law on Investments  at the Amsterdam Law School of the University of Amsterdam (2002, 2005 and 2006), and member of the ILA Committee on International Law concerning Foreign Direct Investments of the International Law Association (2004-2008).
Last publications and articles:
– General Interests of Host States in International Investment Law, eds. G. Sacerdoti, P.Acconci, M. Valenti, A. De Luca, Cambridge University Press, Cambridge2014
– "Sostenibilità e sicurezza nel settore dell'energia mediante l'impiego di fonti rinnovabili: alla ricerca di risposte comuni nel diritto internazionale ed europeo" ("Sustainability and Security in the Energy Sector through Renewable Sources: Looking for Common Answers within International and European Union Law"), in E.A. Carnevale, P. Carrozza, G. Cerrina Ferroni, G.F. Ferrari, G. Morbidelli, R. Orrù (a cura di), Verso una politica energetica integrata. Le energie rinnovabili nel prisma della comparazione, pp. 631-647, Editoriale Scientifica, Napoli, 2014
– "The Integration of Non-investment Concerns as an Opportunity for the Modernization of International Investment Law: Is a Multilateral Approach Desirable?", G. Sacerdoti (ed.), P. Acconci, M. Valenti, A. De Luca (co-eds.), General Interests of Host States in Current International Investment Law, pp. 165-193 Cambridge University Press, Cambridge, 2014
–  "Food Security within the Framework of International Assistance for Development: Working towards Rural Sustainability for the Realization of the Right to Food", M. Fitzmaurice, S. Maljean-Dubois, S. Negri (eds.), The Challenges of Environmental Protection and Sustainable Development from Rio to Rio+20 and Beyond, pp. 177-195, BRILL Nijhoff, Leiden, Boston, 2014
Bairati Lorenzo

Researcher at the University of Gastronomic Sciences in Pollenzo from 2013, he teaches Food Law and Law of the European Union. Since 2010, as a research fellow, Bairati has focused his studies on the complexity of legal sources and the multiplicity of levels of government in the European Union.
In recent years, he has studied the latest developments of the interaction between national courts and the European Court of Justice, focusing on state liability due to damages that result from breaches of European law stemming from acts of the highest-ranking national courts.
Among his last publications:
• BAIRATI L (2013). La intervención de las Comunidades Autónomas y de las Regiones Italianas en la Transposición de las Directivas Europeas. El caso de la Certificación Energética de los Edificios. NAVARRA:Thomson-Reuters/Aranzadi
• BAIRATI L (2013). La responsabilità per fatto del giudice in Italia, Francia e Spagna, fra discipline nazionali e modello europeo. p. 1-322, NAPOLI: Edizioni Scientifiche Italiane
• BAIRATI L, PASA B (2013). The European legal system and judicial creativity. Reflections from a private comparative law perspective. in: CDCT WORKING PAPER. CDCT WORKING PAPER, p. 1-28.
Bonfanti, Angelica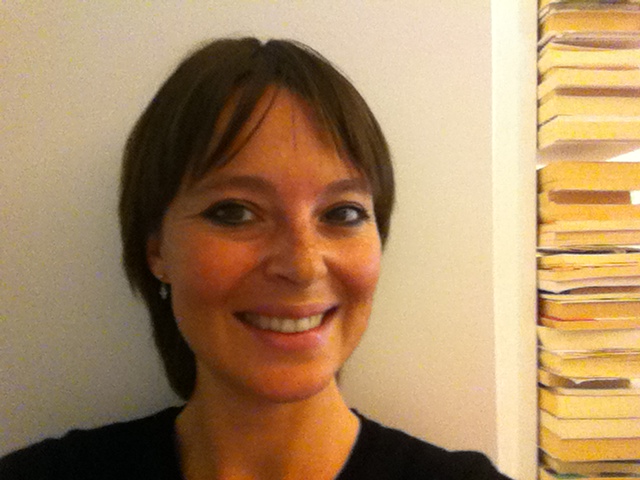 Associate Professor of International Law at the University of Milan since February 2015.
She has been a Research Fellow in International Law at the University of Milan, Law Faculty, for the last seven years. During the fall semester 2010-2011 she has been a Visiting Scholar at the Columbia University, Law School, in New York.
Last publications and articles:
– Imprese multinazionali, diritti umani e ambiente. Profili di diritto internazionale pubblico e privato, Giuffré: Milano, 2012, pp. 434
–  No Extraterritorial Jurisdiction under the Alien Tort Statute. Which Forum for Disputes on Overseas Corporate Human Rights Violations after Kiobel?, in Diritti umani e diritto internazionale, p. 379-400, 2012.
– A. Bonfanti, F. Romanin Jacur, Energy from the Sea and the Protection of the Marine Environment: Treaty-Based Regimes and Ocean Corporate Social Responsibility, in The International Journal of Marine and Coastal Law, 2014, p. 622–644.
– "Land Grabbing: tra investimento straniero e diritti umani", in C. Fiamingo, L. Ciabarri, M. Van Aken (ed.), I conflitti per la terra. Tra accaparramento, consumo e accesso indisicplinato, Edizioni Altravista, p. 61-54, 2014
Calori Andrea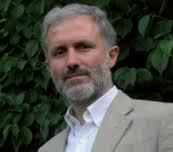 Professor of Territorial Pianification and Local Develpment, Urban and Territorial Systems Analysis at the Politecnico di Milano University from 2001 to 2010, his main interests focus on local sustainable develpEment, and in particular on urban agriculture and rural development. He is president of Urgenci, co-founder of "Economia e Sostenibilità", member of the World Committee on Food Security and of the technical consultation group of the Food for cities multi-disciplinary group of FAO. He is also member of the European platform RIPESS (Reseau Intercontinental pour la Promotion de l'Economie Sociale et Solidaire).
Cammarata, Roberto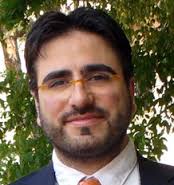 Choplin, Gérard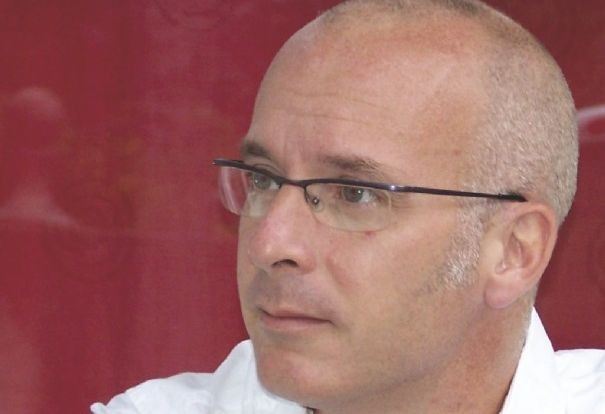 Expert on European and international agricultural and trade policies, he focuses his interests on raising awareness on farming and environment, food security and sovereignty topics.
He worked as Policy Officer at European Coordination Via Campesina from 2008 to 2013. Previously he had gained a twenty years' professional experience as Coordinator in the European Farmers Coordination.
• G. Choplin, B. Delpeuche (ed.) Dictionnaire des idées reçues sur l'agriculture, Syros, 1993
• G. Choplin, A. Strickner, A. Trouvé (eds.) Souveraineté alimentaire, que fait l'Europe?, Syllepse, 2009
Cinotto Simone



He teaches U.S., European, and Italian history at the University of Gastronomic Sciences, Pollenzo, Italy, where he is the director of the Master's program in Food Culture and Communications: Food, Place, and Identities. He has a strong record of research, teaching, and publication in the United States. His research and teaching interests include migration history, food history, Italian and Italian-American history, and consumer society history. He was a visiting Scholar at the Center for European and Mediterranean Studies (CEMS) at New York University in 2013-2014.
• The Italian American Table: Food, Family, and Community in New York City (University of Illinois Press, 2013)
• "Leonard Covello, the Covello Papers, and the Eating Habits of Italian Immigrants in New York", Journal of American History 91, no.2 2004 (2004 David Thelen Prize awarded by the Organization of American Historians for the best article on American history published in a language other than English)Soft Soil, Black Grapes: The Birth of Italian Winemaking in California (New York University Press, 2012)

Corsi, Stefano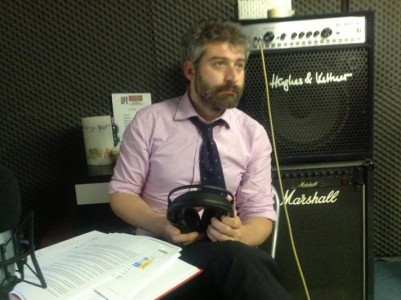 Research Fellow at the Department of Economy and Agricultural Studies, at the University of Milan. His main research interests include agricultural valuations, analysis of developmental and sustainability policies, border vulnerabilities, bio-energy production systems.
Publications:
Mazzocchi, C., Sali, G., Corsi, S. (2013) Land use conversion in metropolitan areas and the permanence of agriculture: Sensitivity Index of Agricultural Land (SIAL), a tool for territorial analysis, Land Use Policy Volume 35, November 2013, Pages 155-162
Corsi S., Sali G., Monaco F., Mazzocchi C. (2014) Il sistema agroalimentare metropolitano (SAM): esempio di studio e metodologia, Industrie AlimentarI
Mazzocchi C., Sali G., Corsi S. (2014). Analisi della fragilità del contesto agricolo in area periurbana: uno strumento per il governo del territorio. Italian Journal of Regional Science, Franco Angeli, Milano
Corvo Paolo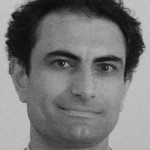 Researcher in Sociology and Methodology of Social Research at the University of Gastronomic Sciences in Pollenzo, where he teaches Sociology of the Environment and of the Territory, his interests concern issues on the connection between typical plates, local economies and sustainability, globalization processes and civil society dynamics, tourism and socio-economic development.
Among his last publications:
"I mondi nella valigia. Introduzione alla sociologia del turismo", Vita e Pensiero, Milano 2003;
"Turisti e felici? Il turismo tra benessere e fragilità", Vita e Pensiero, Milano 2007
"Ego-sustainability", in Gastronomic Sciences, 3/08
P.Corvo- G.Fassino (a cura di) Quando il cibo si fa benessere. Alimentazione e qualità della vita, FrancoAngeli, Milano 2015
P.Corvo, Food culture, consumption and society, Palgrave MacMillan, 2015 (August 2015).
da Passano Maria Guglielma


Works at the Food and Agriculture Organization (FAO) and at UN-Habitat, focusing on emerging countries. Former Chief Technical Advisor for UN-Habitat in Liberia, and Consultant on land and gender issues in natural disaster at FAO, she is now in Rome and works as a free-lance consultant. Her interests cover: land and property issues in post-conflict conditions and normative, policy and administrative land regulatory reforms.
De Castro, Paolo
Professor of Economics and Agrarian Politics at the Faculty of Veterinary Medicine in Bologn, Scientific coordinator of Centre International des Hautes Etudes Agronomiques Mediterranéens (Ciheam) in Paris, he is a member of the European Agricultural Economics Association (Eaea) and of the Italian Society of Agrarian Economics (Sidea). Ministry for Agricultral Policies from 1998 to 2000 and from 2006 to 2008, he participated in the Agenda 2000 project and in the reform of agrarian policy of Franz Fischler (European Commission). Elected in 2009 to the European Parliament and current President of the Agriculture and Rural development Committee at the European Parliament, he is also permanent relator for Expo 2015 and for the negotiation for the Transatlantic Trade and Investment Partnership.
Ferraresi, Mauro

Since 2002 he has been Professor of Sociology of Consumption, Sociology of Tourism and Lobbying at IULM University, advisor in several institutions and private and public firms as well. His main interests are focused on public speaking, linguistics, Marketing, Sociology of Consumption and Sociology of Communication.
Among the last publications:
• "Le politica di marca nel settore alimentare", in Position book: assetti di filiera, comunicazione e consumi alimentari, Osservatorio sui consumi alimentari, Milano, Cuesp IULM, 2008, pp. 91-102.
• "The Mcdonaldization of Tourism. An inquiry into tendency of young people to choose "rationalized" vacation environments", paper presentato a Lisbona, 9th Conference of the European Sociological Association, 02-05 settembre 2009.
• "Il made in Italy: una sintesi", in Il made in Italy, con Ampelio Bucci e Vanni Codeluppi, Carocci, Roma, 2011.
Fiamingo, Cristiana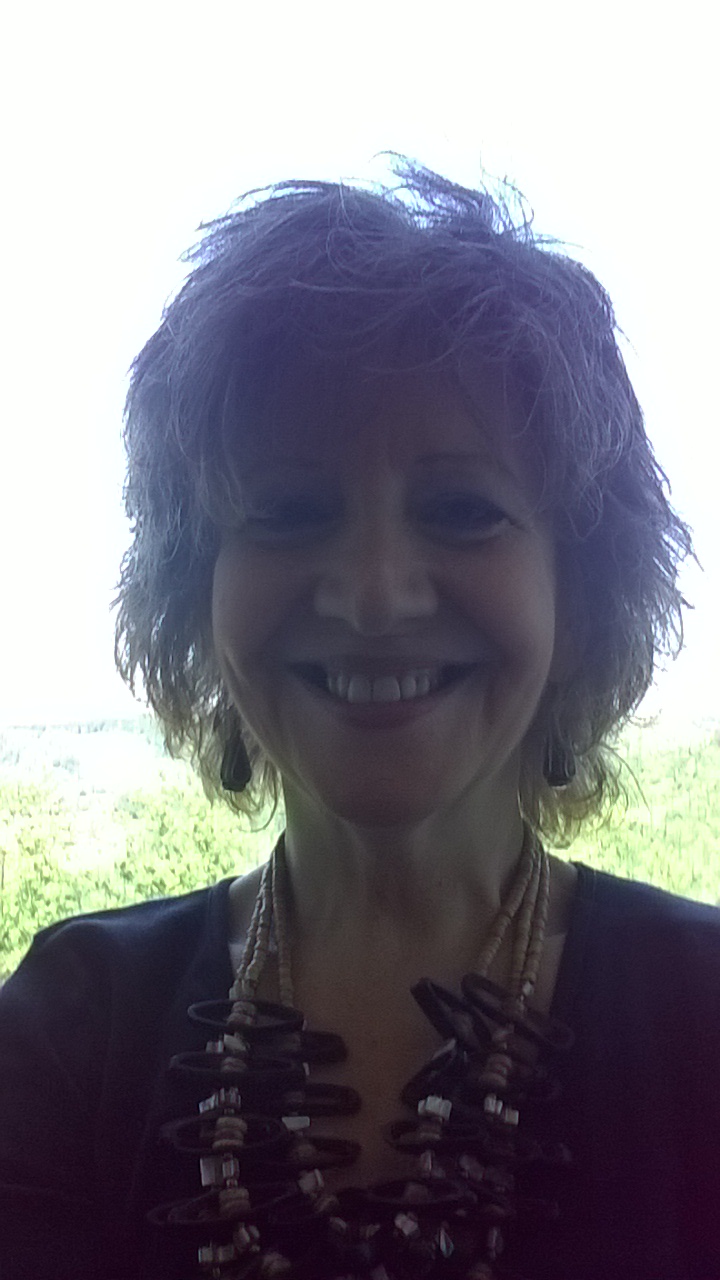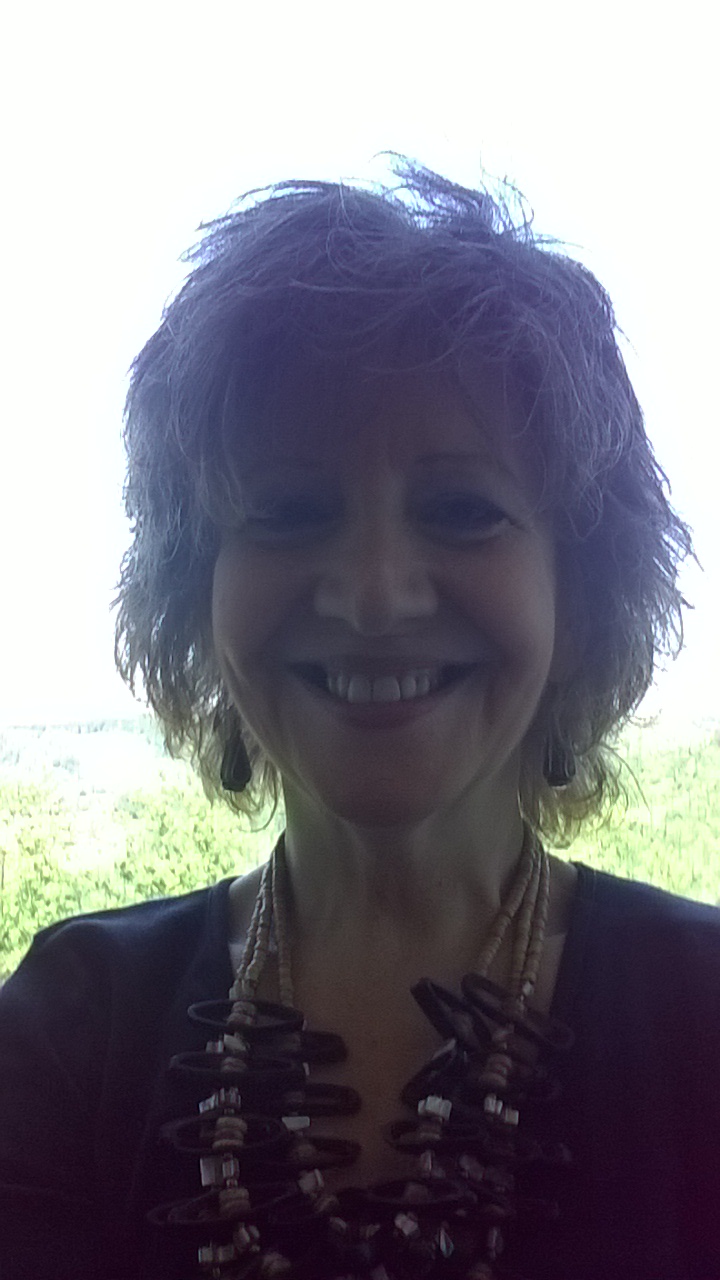 Professor of History and Institutions of Africa and of History and Politics of Sub-saharan Africa (MA) at the University of Milan, she co-ordinates since 2007 the Interdisciplinary seminar, SIII. She is part of the editorial committee of the journal "Afriche e orienti" and member of the scientific committee of the Study Centre International Problems – Cespi. Her research works are hinged upon conflict and post-conflict societies, her field-work is Southern Africa.
Last publications:
La parabola politica di Hage G Geingob, terzo Presidente della Namibia, [The political parable of Hage Geingob, third President of Namibia], in «Afriche e orienti», I, 2015 [in print]
"The Italian anti-apartheid movement: mechanisms, processes and heritage" [ENGL], Napoli, University of Naples "L'Orientale", Dept. of Africa, Asia and Mediterraneum Publ. [in print], 2015
"Il ritorno della Cina in Africa" [The return of China in Africa] , in F. Montessoro, E. Giunchi e S. Dossi (a cura di), L'Asia fra passato e futuro – Scritti in ricordo di Enrica Collotti Pischel, Collana di Studi del Dipartimento di Studi Internazionali, giuridici e storico-politici, Giuffré ed. (pp.197-218), 2015
I Conflitti per la terra [Land conflicts]. Accaparramento, consumo e accesso indisciplinato a cura di Fiamingo C., Ciabarri L. e Van Aken M., ed. Altravista, Milano, 2014 / "Considerazioni sulla "tradizione" del land grabbing in Africa" (pp.133-154)
La Grande Muraglia è crollata [The Great Wall collapsed] a cura di A. Violante e C. Fiamingo, Mimesis, Milano, 2014
Culture della memoria e patrimonializzazione della memoria storica [Memory cultures and capitalisation of historical memory] C.F. (a cura di), Unicopli Milano, 2014
Filippini, Caterina

Professor of Comparative Public Law and Comparative Constitutional Law at University of Milan, specialized on Russia and ex-Soviet Republics.
She acted as advisor in the context of programme of Technical Assistance and Information Exchange Instrument of the European Commission in 2013 and, in quality of expert, she took part in many international seminars and workshops, such as the Jean Monnet seminar (June 2015).
Among her last publications:
Polonia, Bologna, Il Mulino (serie si governano così), 2010 [Poland, Bologna, Il Mulino, 2010]
Dall'Impero russo alla Federazione di Russia. Elementi di continuità nell'evoluzione dei rapporti centro-periferia, Giuffré, Milano, 2004 [From Russian Empire to Russian Federation. Elements of continuity in the centre-periphery relationship evolution., Giuffrè, Milano, 2004]
Il Referendum in Russia: disciplina e prassi di attuazione, in Diritto pubblico comparato ed europeo, 2015 [The referendum in Russia: discipline and prassi of realization, in Comparative and European Public Law, 2015
Federazione di Russia (con A. Del Sordi) del 2015 pubblicato in Quaderni Costituzionali, [Russian Federation ( with A. Del Sordi) of 2015 published in Quaderni Costituzionali], a magazine with which she collaborates since long time.
Fino, Michele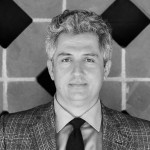 Professor of European Law at the University of Gastronomic Sciences in Pollenzo, his interests focus on Food Law and European Law, with a particular interest in alimentary production and viticulture. He is member of the Italian Society of History of Law and of 'ARISTEC (Associazione Internazionale per la Ricerca Storico-Giuridca Comparatistica) and of the Scientific-Technical Committee of the Centre for Research, Environmental Sustainability and Advancement of Mountain Viticulture.
Among the last publications:
• 2007 Quale interdipendenza delle obbligazioni se 'emptione dominium transfertur'? Per una storia del sinallgma funzionale in età tardoantica, in Compravendita e interdipendenza delle obbligazioni, I, a cura di L. GAROFALO, Padova (2007), 865-927.
• 2009 Quid est enim civitas nisi iuris societas civium? Spunti di riflessione intorno all'evoluzione dell'idea di 'civis' al mutare della 'civitas' (da Cic. de rep. 1.32.49 alla constitutio Antoniniana), in Atti del seminario CIVIS/CIVITAS. Cittadinanza politico-istituzionale e identità socio-culturale da Roma alla prima età moderna. Siena 10 Luglio 2008/Montepulciano 11-13 Luglio 2008, 47-70.
Gulotta, Carla Maria

Associate Professor of International Law and Law of International Exchanges at the University of Milan-Bicocca, Faculty of Economics.
She took part as a spokeswoman in several conventions and meetings about the European Union Law, even at the Administration of the EU Commission in Brussels.
She focused her interests on international and community labor law and on international trade law.
Some of her last publications and articles are:
– Considerazioni sull'interpretazione autonoma, da parte della Corte di giustizia, delle espressioni tecnico giuridiche contenute nelle direttive comunitarie e sull'idoneità dell'autonomia collettiva a provvedere al recepimento delle stesse, Orientamenti della giurisprudenza del Lavoro, Osservatorio comunitario, Fasc. 4, p. 68 – 74.
– 2009, Profili internazionalistici del temporary management: tra libertà di prestazione dei servizi e prospettive di autoregolamentazione, in Osservatorio del lavoro, Milano, Novembre, ed. Ipsoa.
Hermele Kenneth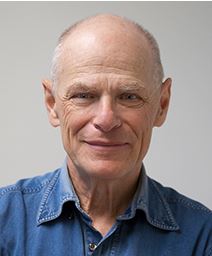 Senior lecturer at the University of Gothenberg in Sweden, he holds lessons in the master level course in Adaptation to Global Environmental Change and Sustainable Development. He takes part in the European research programme Financialisation, Economy, Society and Sustainable Development jointly with Lund University. His academic interests include: development economics, international institutions, globalization, ecologically unequal exchange and land grabbing.
Among the last publications:
• Ecology and Power, Kenneth Hermele, Alf Hornborg, Brett Clark
Abingdon, Routledge, Monograph,  2012
• The Race for Land. Land Grabbing, Peasant Agriculture, and Human Rights
Karin Gregow, Kenneth Hermele, Kajsa Johansson, Diaman Nhampossa, Marja Wolpher Forum Syd, Afrikagruppern, Swedish Cooperative Centre (Report) 2012
• From Curse to Blessing? Africa and the Raw Materials Race Kenneth Hermele, Karin Grego, Forum syd (Report) 2011
Marchisio, Laura Viviana
Morden, Michael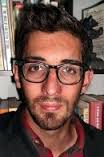 PhD candidate in the department of Political Science at the University of Toronto.
He is also a Research Associate with the peace and pluralism think tank the Mosaic Institute. His doctoral research focuses on explaining change in the history of Indigenous-non-Indigenous relations in Canada, with a particular focus on contentious action and conflict in the modern context.
His research interests include Indigenous politics in Canada, nationalism and ethnic conflict, institutional design for divided societies, narrative in political behaviour, and the social-psychological dimensions of intergroup conflict.
• Morden M., "Telling Stories about Conflict: Symbolic Politics and the Ipperwash Land Transfer Agreement, Canadian Journal of Political Science", V. 46 (03), pp. 505-524, Cambridge University Press, 2013.
• Morden M., Treaty Federalism as Conflict Management: Indigenous–Settler Power Sharing in Canada, Prezentováno na: Université de Fribourg Institute of Federalism, 2011.
• Morden M., "Right and Resistance: Norms, Interests and Indigenous Direct Action in Canada", Ethnopolitics, V. 14 (3), pp. 256-276, Routledge, 2015.
• Morden M., "Across the Barricades: Non-Indigenous Mobilization and Settler Colonialism in Canada", Canadian Political Science Review, V. 8 (1), pp. 43-62, 2014.
• Morden M., Pelletier A., "Exploring the Social Origins of Elite Accommodation: Recognition and Civil Society Integration in Divided Societies", in The Ways of Federalism in Western Countries and the Horizons of Territorial Autonomy in Spain, Springer Berlin Heidelberg, pp. 619-636, 2013.
Njonga, Bernard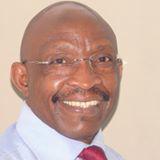 Born in October 1955, has been an agricultural engineer with 30 years of experience in the field of rural development. He acted as:
-Research associate at the IRAD (Institute of agronomic research for development) from 1984 to 1987.
-Founding member of SAILD (Service support for local initiatives) where he served as general Secretary from 1988 to 2003 and participated in the creation of several peasant organizations
-Director of the newspaper 'The voice of the FARMER' and ' THE FARMER's VOICE ' from 1988 to these days specialized in rural development in Africa
– founding member and President of ACDIC (Association Citoyenne de defence of interests collective) who managed the fight against massive imports of frozen chickens  in Cameroon
-Since October 2014, he is president of the political party known as CRAC (believe in Cameroon)
Ona Essengui, Marc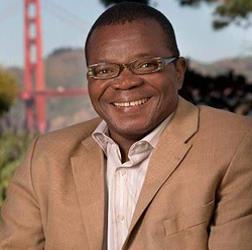 President and founder of Brainforest and the network of NGOs Environment Gabon, both focusing on sustainable development in Gabon. He has been an activist since childhood, campaigning for disabled rights and the environment
In 2009 he won the Goldman Environmental Prize, for his fight to save Gabon's protected Ivindo national park. PRIX GOLDMAN.
He is Membre du Comité de Pilotage Global PWYP
Brainforest website: http://www.brainforest-gabon.org/
Online article: www.cetri.be/Sur-la-situation-sociale?lang=fr
Perullo Nicola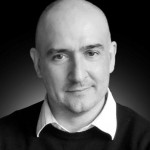 Professor of Esthetics at the University of Gastronomic Sciences in Pollenzo, his main interests are related to Philosophy of Ordinary Language, Deconstruction, Esthetics, Neopragmatism . In the last years, his research activities have focused on the relation between Philosophy and Food, in order to create a path in Italy to the Esthetics of the Taste and of the Gastronomy.
• N. Perullo, Per un'estetica del cibo, Palermo, 2006
• N. Perullo, La cucina è arte? Filosofia della passione culinaria, Roma 2013
• N. Perullo, Il gusto come esperienza, Bra 2012
• N. Perullo, Wineworld. New essays on Wine, Taste, Philosophy, and Aesthetics, Torino 2012
Pileri, Paolo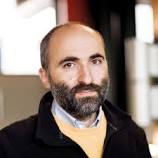 Professor and researcher at Politecnico di Milano in Urban Techniques and Planning. Full professor in Land Engineering, Land Planning, and Sustainability Indicators and Decision Processes courses.
His research has always been focused on the topics of environmental analysis and evaluation, ecological planning, agroforestry, and preventive environmental compensation.
P. Pileri, Che cosa c'è sotto, Altraeconomia, 2015
P. Pileri, Compensazione ecologica preventiva, Carocci editore, Roma, 2007
P. Pileri, Europe's Living Landscape. Essays exploring our identity in the countryside in Landscape Europe, Wageningen / KNNV publishing, Zeist
P. Pileri Interpretare l'ambiente. Gli indicatori di sostenibilità per il governo del territorio, Alinea editrice, Firenze, 2002
P. Pileri, M. Maggi, Cambiamenti di uso/copertura del suolo in aree peri-urbane: risultati e prospettive per il governo del territorio (presented at the 10th national congress of Società Italiana di Ecologia del Paesaggio; Bari 22 – 23 May 2008)
P. Pileri, M. Maggi, Oltre il bilancio forestale: aumenti e diminuzioni dei boschi in Lombardia, in Sherwood n. 147
P. Pileri, P. Lassini e F. Monzani, A green vision for the renewal of the Lombardy landscape (published in B. Pedroli, A. van Doorn, G. de Blust, M.L. Paracchini. D. Wascher and F. Bunce (eds. 2007)
P. Pileri, F. Sartori, "Monitoring biodiversity at a wide land scale to support sustainable planning and policy: the proposal of a key indicator based on vegetation cover data deriving from maps" (in M. Marchetti (ed.), Monitoring and indicators of forest biodiversity in Europe – from ideas to operationality, European Forest Institute, Gummerus printing, Saarijarvi, Finland. EFI proceedings n. 51, 2004)
Qi Gubo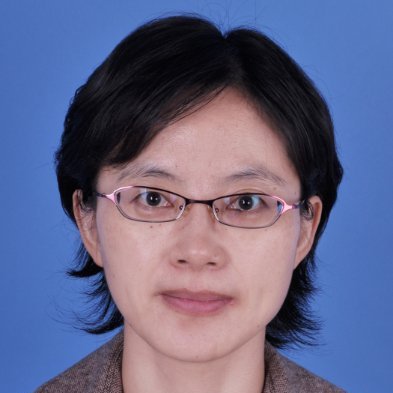 Professor at China Agricultural University.
Coordinator of research programmes on field in China, about the management of water and the perspectives of agricultural development and improvement in China.
She has taken part in a lot of international conferences as an expert in agricultural development, food security, rural areas development, relationship between the management of natural resources and decision making process.
Her last publications are:
Li Xiaoyun, Qi Gubo, Tang Lixia, Zhao Lixia, Jin Leshan, Guo Zhanfen e Wu Jin, Agricultural Development in China and Africa. A comparative analysis.,edited by Routledge in april 2012
Zhang Li, Qi Gubo, and Ronnie Vernooy, with Long Zhipu and Li Jingsong (2010): Mainstreaming CBNRM in Chinese Higher Education. in Ronnie Vernooy (eds). Collaborative Learning in Practice—Examples from Natural Resource Management in Asia. Cambridge University Press India Pvt. Ltd. New Delhi
C.V.O Eneji, Qi Gubo, G. Umoren, O.C.Ajayi, S. Oden-Nicholas, D.B. Enu and P. B. Edet (2009): Socio-Economic Impacts of the Cross River National Park, Nigeria. Journal of Agriculture, Biotechnology and Ecology, Volume 2 Number 1 2009: 57-61
C.V. O. Eneji, Qi Gubo, F.I.Okpiliya, E.J. Aniah, D.D. Eni and D. Afangide (2009): Problems of public participation in biodiversity conservation: the Nigerian scenario. Impact Assessment and Project Appraisal. Volume 27 Number 4 December 2009: 301-307
Rizzioli, Sebastiano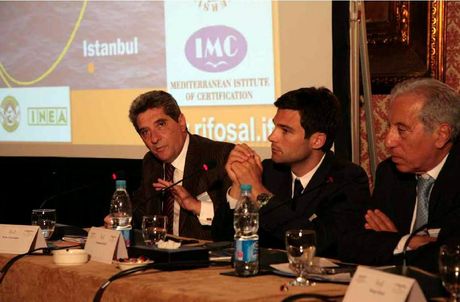 Researcher in European Union Law at the University of Ferrara since 2008. Admitted to the Ferrara Bar Association since 2007.
At the University of Ferrara he has tutored students in Agricultural and European Law and has worked as assistant lecturer, giving seminars concerning international trade laws and food safety.
Since 2006 he's been involved in a research project about "The principle of precaution in the environmental and food sectors (related to national, European and international law)".
He took part as a spokesman in many conventions about food security, GMOs, European agricultural policies, right to food and globalisation.
• S. Rizzoli, I principi generali del diritto alimentare nella legislazione e giurisprudenza comunitarie, Aracne, 2008
• S. Rizzoli, L. Costato, P. Borghi, Compendio di diritto alimentare, CEDAM, 2013
Rulli Maria Cristina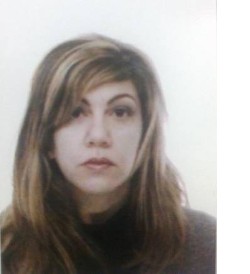 Associate professor at Politecnico di Milano, she teaches Water and Food Security and Physico-Mathematical Modelling of Hydrologic Processes.
Among her most recent publications:
• K. Davis,P. D'Odorico,M. Rulli, Land grabbing: a preliminary quantification of economic impacts on rural livelihoods, POPULATION AND ENVIRONMENT no.6, 2014
• P. D'Odorico,M. Rulli, The land and its people, NATURE GEOSCIENCE no.7, 2014
• Maria Cristina Rulli,Paolo D'Odorico, Food appropriation through large scale land acquisitions, ENVIRONMENTAL RESEARCH LETTERS no.9, 2014
• Rulli M.C., Saviori A., D'Odorico P., Global land and water grabbing, PROCEEDINGS OF THE NATIONAL ACADEMY OF SCIENCES OF THE UNITED STATES OF AMERICA no.110, 2013
• Rulli M.C. , P. D'Odorico, The water footprint of land grabbing , GEOPHYSICAL RESEARCH LETTERS NO.40, 2013
Sapignoli, Maria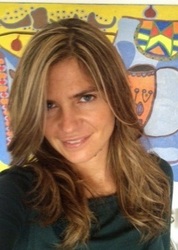 Social anthropologist and a research fellow at the Max Planck Institute for Social Anthropology in the Department of Law and Anthropology. Her research interesets are Legal anthropology, indigeneity, national and international institutions, human rights, state, social movements, NGOs and community-based organizations (CBOs), land and water rights.
Some of her last publications:
"Dispossession in the Age of Humanity: Human Rights, Citizenship, and Indigeneity in the Central Kalahari",Anthropological Forum. A Journal of Social Anthropology and Comparative Sociology, 2015
(with Robert K. Hitchcock, and Babchuk, W.) "Settler Colonialism, Conflict, and Genocide: Interactions between Hunter-Gatherers and Settlers in Kenya and Zimbabwe and Northern Botswana", Settler Colonial Studies, Issue 5, Volume 1, pp. 40-65, 2015
'Mobility, Land Use, and Leadership in Small-Scale Societies and Middle Range Societies', Reviews in Anthropology 43:35-78, 2014
(with Robert K. Hitchcock) 'Indigenous Peoples in Southern Africa.' The Round Table: The Commonwealth Journal of International Affairs, 11:7, 2013
Scardozzi, Chiara
Ph.D student in Cultural Anthropology at the University of Rome "La Sapienza", has participated in different projects of ethnographic research concerning the anthropology of education and childhood, the migration processes and the patrimonial practices. Since 2009, has developed her research in the semi-arid region of Gran Chaco Argentino, dealing with processes of coexistence between campesinos and indigenous people, land rights and socio-environmental conflicts. The first results of the research were published in the form of restitution in Argentina in 2013. In the same year she received the title of Master in Agroecology at the Universidad de Córdoba (UCO, Spain).
Since 2010 she is involved in the "Italian Ethnological Mission MAE South America and Mercosur."
She Is also Consultant at the Department of Cultural Anthropology, Faculty of Philosophy (Department of History Culture Religions University La Sapienza). *§
In 2014 she won the "Premio Francesca Cappelletto" (University of Verona), for the best master's thesis in anthropology applied to public space.
 

2013

, 

Territorios en Negociación. Un análisis etnográfico de los procesos de convivencia entre indígenas y criollos en el Pilcomayo Salteño (Gran Chaco –Argentina)

, FUNDAPAZ – Stampa Impresiones, Salta, Argentina.

 

2015

, 

"Honhat"

, in C. Robertini-F. Correr, eds., 

America Latina e Dinamiche territoriali

, Lecce, Oistros Edizioni.

 

2015

, "

Spazi contesi, logiche a confronto nella regione chaqueña argentina

", in M. Meschiari-S. Montes 

eds., 

Spaction Fieldnotes.

 

Antropologie degli Spazi in Azione

, Roma, Aracne Editrice.

 

2015 

(forthcoming

) 

Terre di Negoziazione. Indagine Etnografica nel Chaco Salteño (Argentina)

, Primo Quaderno di Antropologia Pubblica, Firenze, SEID Editore 

 

2015 

(

forthcoming) with

 L. Cazzolli, R. Recalt, 

Complementariedad de saberes. 

Una prueba piloto de la investigación etnográfica en el análisis de los datos del Censo 2010

, Buenos Aires, INDEC.
ben Sidique, Shaufique Fahmi Ahmad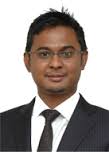 Professor of Microeconomics at Putra University in Malaysia, director of the Institute of Agricultural and Food Policy Studies of Putra and member of Malaysian Agricultural Economics Association.
His research interests are mainly focused on environmental and resource economics, recycling and waste management, corporate environmental management.
His last publications are:
Shaufique Fahmi bin Ahmad Sidique, Frank Lupi and Satish V. Joshi. 2010. The Effects of Behavior and Attitudes on Drop-Off Recycling Activities. Resources, Conservation and Recycling, 54:163-170.
Shaufique Fahmi bin Ahmad Sidique, Satish V. Joshi and Frank Lupi. 2010. Factors Influencing the Rate of Recycling: An Analysis of Minnesota Countries. Resources, Conservation and Recycling, 54:242-249
Taylor, Michael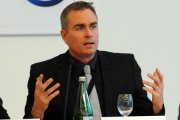 Programme Manager for Global Policy and Africa Programmes at the International Land Coalition (ILC), he is actually working on secure and equitable access to and control over land for poor women and men through advocacy and to dialogue and capacity building. He has worked for 15 years on community-based natural resource management and land tenure questions for intergovernmental organizations, NGOs and government.
• Atkinson D., Taylor M. and Matose F. 2006. Management of some commons in southern Africa: Implications for policy. Policy Brief 23. Programme for Land and Agrarian Studies. International Land Coalition. Rome
• Miggiano L., Taylor M. and Mauro A. (compiled by). 2010. Links between Land Tenure Security and Food Security. Contribution of the International Land Coalition to the Updating of the High Level Task Force's (HLTF) Comprehensive Framework for Action (CFA). Rome
• Taylor M. and Bending T., 2009. Increasing commercial pressure on land: Building a coordinated response. Discussion paper. July. International Land Coalition Secretariat. Rome
Terribile Fabio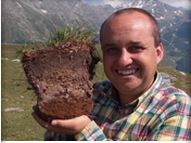 Professor of Pedology at the Department of Agrarian Studies of Università degli Studi di Napoli Federico II, Naples. From 2009 to 2014 he was elected as president of the Italian Society of Podology and in 2013 he worked as consultant at the FAO project "Evaluation and Assessment of FAO Tools for Planning of the Use and Management of Natural Resources by Agriculture at the National, Regional and Global Scales". From 2010 and 2014 coordinator of the European Project LIFE- ENVIRONMENT 08/ 408 " Multifunctional soil conservation and land management through the development of a web based spatial decision supporting system".
• Perego A., Basile A., Bonfante A., De Mascellis R., Terribile F., Brenna S., Acutis M. 2012. Nitrate leaching under maize cropping systems in Po Valley (Italy). Agriculture, Ecosystems and Environment 147 (2012) 57– 65.
• Terribile F., Coppola A., Langella G., Martina M., and Basile A. 2011. Potential and limitations of using soil mapping information to understand landscape hydrology. Hydrol. Earth Syst. Sci., 15, 3895–3933, 2011.
• Bonfante A., Basile A., Langella G., Manna P., Terribile, F. 2011. A physically oriented approach to analysis and mapping of terroirs. Geoderma 167-168, 103–117
• Bonfante, A; Basile, A; Manna, P, Terribile, F.. 2011. Use of Physically Based Models to Evaluate USDA Soil Moisture Classes. Soil Science Society of America Journal Volume: 75 Issue: 1 Pages: 181-194
Tomaselli, Alexandra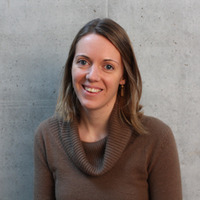 Researcher at Institute for Minority Rights, European Academy Bolzano (EURAC Research) and Collaborator of the Law School at University of Trento.
Specialized in human rights, since 2007, she been working in international cooperation and research projects in Europe, South Asia and Latin America working closely with indigenous and minority communities.
• Tomaselli A., Wright C., "The Dynamic Relationship Between Human Rights Law and Indigenous Peoples. Theoretical debate and cases studies in Africa, India and Europe", International Indigenous Policy Journal (IIPJ), Special Feature V.5 (4), 2014.
• Tomaselli A., Wright C., Ganoza S. O., "Developments and Challenges of the UN Declaration on the Rights of Indigenous Peoples Five Years On: Insights on Biodiversity and Case Studies in Bangladesh, Brazil, Japan, and Uganda", Indigenous Policy Journal, special issue, Spring issue 2014.
• Ganoza S. O., Tomaselli A., "The 'new' role of indigenous peoples in South American societies and their political influence. Progress and Challenges", Iberoamericana. Nordic Journal of Latin American and Caribbean Studies, Vol. XLIII (1-2), 2013.
• Tomaselli A., Koch A., "Implementation of Indigenous Rights in Russia: Shortcomings and Recent Developments", International Indigenous Policy Journal (IIPJ), V. 5 (4), pp.1-23, 2014.
• Tomaselli A., "El Derecho a la Consulta de los Pueblos Indígenas en Chile: Avances y Desafíos", Iberoamericana. Nordic Journal of Latin American and Caribbean Studies, Vol. XLIII, pp. 113-142, 2013.
• Tomaselli A., "(Peasant Farmer Native) Indigenous Autonomies in Bolivia: Developments and Shortcomings (2009-2012)", in Marc Becker (ed.), Cases of Exclusion and Mobilization of Race and Ethnicities in Latin America, Cambridge Scholars Publishing, Newcastle upon Tyne, 2013, pp.130-173.
Professor of Cultural Antropology at Bicocca University in Milan.
Since 1994 he has carried out research activities on field, particularly in Pakistan, Middle East and North Africa, about the management and exploitation of water reserves, the development of agriculture and the dynamics of migration both inside and outside the Middle East.
He has also coordinated many research projects promoted by MREA (Mission Region Agricole-Giordania) and by CREAM (Centro di Ricerche Etno-Antropologiche di Milano).
He collaborates with different anthropologic magazines and he is author of a lot of esseys and books. His last publications are:
Acque torbide. Retoriche partecipative e saperi esperti nei progetti idrici della valle del Giordano (Giordania) [Turbid waters. Participatory rhetoric and expert knowledge in water projects in the Giordan's Valley] in: F. Declich, Il mestiere dell'antropologo. Esperienze di consulenza tra istituzioni e cooperazione allo sviluppo, Carocci, pp.167-200, 2012.
Acqua virtuale, h20 e la de-socializzazione dell'acqua. un breve percorso antropologico [Virtual water, H2O and the de-socialization of water. An anthropologic short track], in: "L'acqua che mangiamo", in (a cura) M. Antonelli, F. Greco, Ed. Ambiente, Milano, 2013
La diversità delle acque. Antropologia di un bene molto comune, [The waters' diversity. Antropology of a very common good], Altrarivista, Lungavilla, 2012
Anthropologie et eau(x), special number of Le Journal des Anthropologues, coordinato con B. Casciarri., 2013
I conflitti per la terra [Land conflicts]. Ed. M. Van Aken, C. Fiamingo, L. Ciabarri, Altravista, Lungavilla, 2014
Violi, Federica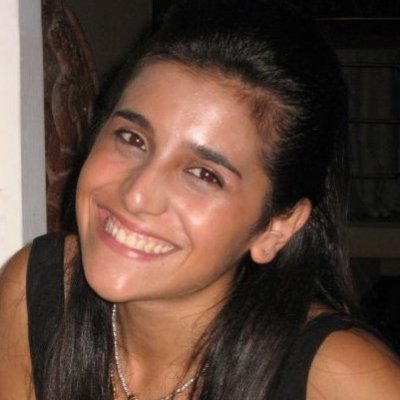 Obtained a Ph.D. in International Law at the University of Milan in 2015 with a dissertation on Permanent Sovereignty of States over Natural Resources and the Phenomenon of Land Grabbing. She is currently International Law and European Union Law Fellow at the State University of Messina and has been Visiting doctoral fellow at Max Planck Institute for Comparative Public Law and International Law in 2014. From January 2012 to April 2012 she was deployed at the Permanent Mission of Italy to the UN in Geneva, Switzerland, working primarily on trade and development. As research assistant, she has been collaborating to several research projects, among others on the scope and normative content of the right of peoples to self-determination.
Her last publications:
 Autodeterminazione dei popoli e nuove forme di colonialismo in Distefano M. (a cura di), L'autodeterminazione dei popoli alla prova del nuovo millennio, CEDAM, Padova, 2014.
 The Practice of Land Grabbing and its Compatibility with the Exercise of Territorial Sovereignty in Romanin Jacur, Bonfanti, Seatzu ( eds.) Natural Resources Grabbing: an International Law Perspective, Legal Studies on Access and Benefit-Sharing Series, Brill/Martinus Nijhoff, Boston/Leiden, forthcoming, 2015.
Waltman, Susanna Evelyn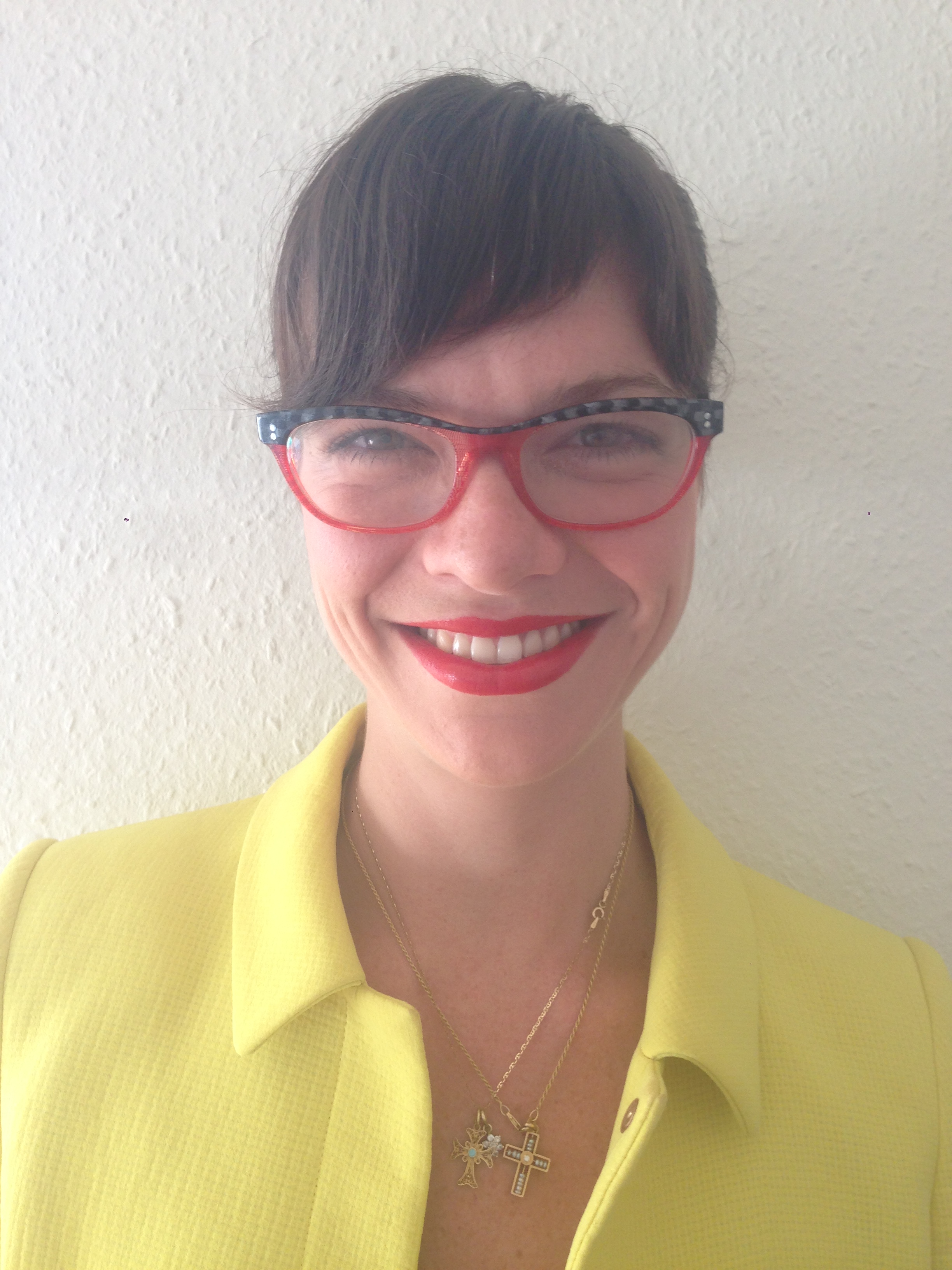 Susanna Waltman's research is centred around farmland investments and water, it examines the relationship between the legal regimes governing water rights and investment in farmland, and the implications for several key African water basins, as well as other state users and local communities. It highlights the various interests and parallel legal regimes that converge over land and water and the rights of foreign investors, local communities and other state users, as well as the corresponding obligations on host states. This facilitates understanding the impact of farmland investments on water resources and ensuring the sustainable management of water resources and the right to water of local communities.
Publication titles:
'Farmland Investments and Water Rights: The Legal Regimes at Stake'
'Farmland Investments and Water Rights in Africa: The Legal Regimes Converging Over Land and Water' (forthcoming July 2015)
Zainalabidin, Syahaneem Mohamad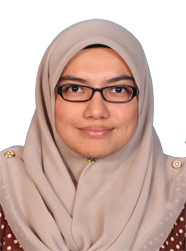 Syahaneem Mohamad Zainalabidin is a Research Officer in the Laboratory of Bioresource and Environmental Policy at the Institut Kajian Dasar Pertanian dan Makanan (or Institute of Agricultural and Food Policy Studies), Universiti Putra Malaysia (UPM) since 2010. She earned her B.Sc. degree in Forestry Science and M.Sc. degree in Forestry from UPM. As a Research Officer, she has been involved in several research projects and consultancy services. Her research interests are in forestry, agriculture and environmental issues.
Marcel Djama, Cecile Bessou, Shaufique Fahmi Ahmad Sidique, Syahaneem Mohamed Zainalabidin, 2014. "Rethinking multifunctional roles of palm oil farming", 4th International Conference on Oil Palm and Environment (ICOPE), Bali – Indonesia, 12th – 14th February 2014.
Syahaneem Mohamad Zainalabidin, Shukri Mohamed and Wan Razali Wan Mohd. 2013. Perceptions of Forest Concession Staff Members on the Impacts of Forest Certification in Peninsular Malaysia. African Journal of Business Management Vol. 7(41): 4298-4305. DOI:10.5897/AJBM2013.6962
Syahaneem Mohamad Zainalabidin and Ismail Abd. Latif. 2013. The Competitiveness of ASEAN5 Animal Feed Industries. In: (Ed.,Mohd Mansor Ismail, Fatimah Mohamed Arshad, Zulkornain Yusop, and Kusairi Mohd Noh), Competitiveness of Food and Feed Industry in Malaysia, UPM Press, pp: 351-368, ISBN: 978-967-344-375-8
Khalid Abdul Rahim, Mad Nasir Shamsuddin, Mohd Salleh Kamaruddin, Syahaneem Mohamad Zainalabidin and Nuralina Jabir. 2013. Iskandar Malaysia: Comprehensive Development Plan (Agriculture and Food Security). A Report submitted to Iskandar Regional Development Authority (IRDA). 81pp.
Zecchini, Massimo
______________________________________________
THE SPEAKERS' PAPERS ABSTRACTS
I SESSION – LAND RIGHTS AND CONSUMPTION
The defence of land rights: the responsibility of consumers
Paolo Corvo
We should evaluate the substantial increase of meat consumption in some emerging countries with the subsequent need for sufficiently vast land to allow animal farming. It becomes apparent why in the last decade land grabbing, consisting in the purchase of land in different parts of the world when national territory cannot satisfy all energetic and dietary needs, has become so intense. Sometimes this procedure was born out of sheer financial speculation. African countries are the main victims of this hunger for land, particularly Sudan and South Sudan, Congo, Mozambique, Liberia, Sierra Leone which are the most fragile from a political and institutional point of view. No continent, nevertheless, can escape from this and countries affected by consistent land grabbing are Papua New Guinea, Indonesia, Brazil and Ukraine.
In reference to emerging countries this is a sort of neo-colonialism, fought by farmers and activists belonging to land movements, although with scarce success. Pacts between local governments and the big industries, sovereign wealth funds, western countries and emerging countries, are often discussed in secrecy, so it becomes arduous to oppose them and create mass movements. Protests from locals are often late and are powerless towards property and exploitation rights. Rights are sacrificed for profit making, a real food democracy is missing, a context where ecology is more valuable than economy. What is more, Land Grabbing hasn't got a high cost, even because buyers agree to build the necessary infrastructures in exchange for land purchase or lease. These infrastructures are only advantageous for those who manage the land and also economic growth is mainly enjoyed by foreign enterprises.
Only in rare circumstances the intervention from the nations acquiring the land really promotes social and economic development in the territory. Probably awareness for this issue shall increase when land grabbing will affect the north of the world more significantly than it has done so far. Land purchase by multinationals and foreign sovereign wealth funds has already happened in Spain, Italy, Greece, Portugal and recently also in France, Austria and Switzerland. Solidarity among all nations experiencing losses of land and reduced farming possibility is necessary, to avoid any imposition from those foreign entities fostering economic and financial interests. The right to food sovereignty is paramount especially in emerging countries, where farming is still an important sector of their economies and people draw their cultural and social identities from the land.
The respect for farmers' dignity allows for a social and economic development of the territory, with programs of professional formation and instruction, the implementation of structures and services fitting local needs, the modernisation of working techniques according to a sustainable perspective. The right balance between tradition and innovation, technology and naturality will be achieved, thus allowing the full implementation of the agricultural potentialities in the countries south of the world, 70% of which are importers of land products.
In this perspective it's very important the growing awareness of consumers about their own acts of purchasing in respect to production and distribution processes. Consumers are consolidating and expanding different experiences about the social aspect of products, focusing on the defence of the environment, the respect of human rights, the elimination of child labour. There is a search for health, authenticity, tradition and taste that is expressed in a vast movement of recovery of the local and artisanal production, with ecological and solidarity value. The fair trade, the environmental labels, the biological market, the rediscovery of local products, the networks of alternative consumption as the farmers markets, the fair trade buying groups, are all consequences of this new attitude. Even large retail chains are involved in these phenomena, by promoting the social marketing, both to meet the requirements of the consumer and to get a positive impact on their brand image.
The critical consumer has become a new person to deal with, for both national and transnational political institutions, and the new social movements consider him as a social actor to be rallied politically, attributing him a responsibility previously left to the citizen. It is also necessary an economic ethics able to complement, in an acceptable way, the spirit of gift and emotions with the instrumental rationality.
_____________________________________
Recognizing Customary Land Rights in Pluralistic Legal Systems:
Conflicts, Challenges, Future Perspectives
Lorenzo Bairati
The link between food security and land rights is strong and complex, because secure and stable access to land is considered a gateway to the realization of the right to food, among others. In other words, the right to food, in order to be respected, requires that people manage and use their own land. On the other hand, land is a commodity. In fact, in the last decade, the scale and intensity of international investments in foreign land has been impressive. Since the 2008 global food crisis, when private investors purchased and leased more and more agricultural land in developing countries, either to secure their own food supply or to capitalize on land as an increasingly promising source of financial returns, the commodification of foreign land has clashed with the protection of human rights, causing harsh social and economic consequences. The main problems relate to original land users, who are often vulnerable groups, such as small-scale farmers, shepherds and fishermen. These groups, once evicted, are seldom compensated and often displaced from their land and, as a consequence, from food, water, healthcare, and education. As a result, these kind of investments, presented as supporting economic development in host states, actually produce rights violations, disregard inhabitants' land tenure, and produce a devastating impact also from an environmental perspective.
The theme of aggressive proprietary tools on fundamental goods and rights has proven to be especially problematic and conflictive in the presence of legal pluralism, i.e. when two or more legal systems coexist within a single political unit. This is the reality in a large number of countries in the world, most notably in post-colonial states, whose peoples, subjected to European domination in recent centuries, have been identified in opposition to the Europeans, as "aboriginals", "natives" or "indigenous". These designations, which are the results of colonialism, are deemed inaccurate, conventional and arbitrary. For this reason their laws, once defined as "traditional" or "customary", currently have been identified with the expression "chthonic", to refer to people who live ecological lives, i.e. in close harmony with the earth. Despite the strong diversity in practices, beliefs and structures, these groups have also some constant features, such as orality, the existence of simple (instead of complex) institutions, and an informal dispute resolution, with the primary goal of reconciliation rather than adjudication.
The notion and function of land tenure is another important distinguishing factor. The concept of personal and movable property in chthonic legal traditions is different from Western ones. In chthonic tradition, the individual is not elevated to a position of domination over the natural world, and the chthonic use of land consists of communal or collective enjoyment, with no formal concept of property institutionalizing the relationship between groups of people and the soil upon which they live. Land is their traditional patrimony where they have lived for generations, built up settlements and cultivated in order to feed themselves. Chthonic laws still govern these relations even though they often come into conflict with post-colonial legal systems . In this context, there is strong global pressure to unify land rights by declaring the predominance of 'individual' (as opposed to 'communal') legal positions.
The process whereby chthonic land use is being recast into various western concepts of property, which is full of conflicts, challenges and ambiguity deserves special attention. At the national level, many formalization procedures of chthonic land tenure have been introduced, with varied consequences. While many of them have proved to be inefficient, there are also some models which deserve to be analyzed in-depth and further developed. This is especially true regarding peri-urban areas, in which property relations are nowadays subject to intense disputes, because both formal and informal approaches, as well as urban and rural perspectives, clash.
A second interesting issue relates to the role of both formal and informal means of dispute resolution. Their relationship, the necessary confluence and risk of conflict between them, are directly related to the conflictive coexistence between chthonic tradition and public institutions and State, which is a non-chthonic construction. The effect of the arrival of European law on chthonic tradition is complex and heterogeneous, but not automatically detrimental. In some cases, the role of Western courts used for purposes of enforcing chthonic ways, as well as of state-derived means of sanction used to reinforce chthonic traditions, have been positively assessed.
This paper aims at analyzing some of the best practices in recognizing customary land rights and reconciling chthonic and Western legal traditions, especially focusing on the procedures through which customary land rights are registered and on the role of judiciary in protecting chthonic legal positions. When considering land rights in legal pluralism, it is widely recognized that the major challenge consists of guaranteeing a middle ground of inter-traditional legal exchange, in order to recognize multiple forms of ownership and to protect chthonic use of land. In this perspective, this paper will address the elaboration of more inclusive and less conflictual legal tools, in order to reconcile chthonic rights, Western institutions and human rights.
_____________________________________
III SESSION – GLOBAL GOVERNANCE
Global land grabbing impact on water, food and bioenergy availability
Paolo D'Odorico (1) and Maria Cristina Rulli (2)
(1) Department of Environmental Sciences, University of Virginia, 291 McCormick Rd., Charlottesville, VA
22903, USA
(2) Department of Civil and Environmental Engineering, Politecnico di Milano, Piazza Leonardo da Vinci 32, I-20133 Milan, Italy
The increasing demand for food, fibers and biofuels, the consequently escalating prices of agricultural products, and the uncertainty of international food markets have recently drawn the attention of governments and corporations toward investments in productive agricultural land, mostly in developing countries. Since 2000 more than 37 million hectares of arable land have been purchased or leased by foreign investors worldwide. The targeted regions are typically located in areas where crop yields are relatively low because of lack of modern technology. It is expected that in the long run large scale investments in agriculture and the consequent development of commercial farming will bring the technology required to close the existing crop yield gaps. Recently, a number of studies and reports have documented the process of foreign land acquisition, while the associated appropriation of land based resources (e.g., water and crops) has remained poorly investigated. The amount of food this land can produce and the number of people it could feed still needs to be quantified. It is also unclear to what extent the acquired land will be used to for biofuel production and the role played by U.S. and E.U. bioenergy policies as drivers of the ongoing land rush. The environmental impacts of these investments in agriculture require adequate investigation. Here we provide a global quantitative assessment of the rates of water and crop appropriation potentially associated with large scale land acquisitions. We evaluate the associated impacts on the food and energy security of both target and investors' countries, and highlight the societal and environmental implications of the land rush phenomenon.
______________________________________________
Permanent sovereignty over natural resources and the practice of land grabbing
Federica Violi
1. Land grabbing, definition and characterization of the phenomenon
The first part of the presentation will be dedicated to the characterization of the phenomenon of land grabbing.
– Firstly, historical background, tendencies and drivers of the "race to land" will be assessed, in order to identify all the actors involved and the institutions related to it. Many have already observed that land grabbing is not a single phenomenon both in terms of investment operations and land use purposes. This specific connotation draws attention to the difficulty of regulating the phenomenon on a global level: the production of food for human consumption, for example, is regulated by normative and economic mechanisms, which are considerably different from those governing the production of biofuels or forest growing for the carbon market. It is clear that the "race to landˮ interests very diverse governance fields and blurs the boundaries that separate them, thus generating a complex muddle related both to the rules and institutions designated to regulate the phenomenon.
– Secondly, the analysis will proceed by examining those particular investment contract features which differentiate the "race to land" from other land-related FDIs. In fact, there is no presumption of "negativity" of investing in land tout-court. It seems, therefore, necessary to identify those risk factors that may produce negative effects on a general level. This analysis will be conducted with the help of some case studies that include very diverse contract types stipulated between different subjects, which, nevertheless, respond to a single model in terms of contractual content. Recurring elements (including contract duration, land extension, rent price, investor's labour commitments, entire produce export), scope and significance will be analyzed. Considering the context, contractual provisions play a fundamental role in terms of investment results. Many of them might, in fact, unduly constrain sovereign powers of host States in their own territory.
2. Permanent sovereignty over natural resources: why is the principle relevant?
As already mentioned, land grabbing contracts may generate a significant, dangerous (and almost permanent) dismissal of sovereign powers of the host State over vast regions of its territory, to the detriment of its population, since these transactions reduce host States ability to respect and implement regulatory measures addressing environment and peoples' livelihood, in particular in terms of access to land and food supply.
Against this backdrop, the second part of the presentation will focus on the principle of permanent sovereignty of States over natural resources and its intricate relationship with global land grab.
The core content of permanent sovereignty might be translated into the right of States to freely dispose of their natural resources. Land-investment contracts shall, therefore, be immediately reconnected to this principle. The question is how much discretion the host State has in exercising its powers.
The analysis will start from the presumption that permanent sovereignty implies a set of both rights and obligations. Sovereignty is subject to a series of limitations, both inherent to its own nature and related to distinct international customary or treaty law relationships (e.g. environmental obligations). Therefore, we will try to assess what boundaries and modalities are prescribed, under international law, for the host State to exercise its natural resource disposal power, which is not fully discretional. We will deal specifically with the internal dimension of permanent sovereignty over natural resources, – which we reconnect to the principle of self determination -, and the respect of the legitimizing criterion of the "well-being" of the population, – which we relate to respect of human rights of its own territorial community.
2.1 The internal dimension of permanent sovereignty: self-determination of peoples, content and applicability; impact on human rights.
– Firstly, we will discuss the applicability scope and potential of the principle of self-determination in its internal dimension: economic self-determination is an immediate consequence of political self-determination, which should be understood as the freedom of all peoples to choose their own organizational, economic and social life, according to their aspirations in terms of identity status. According to this definition, art. 1(2) of both 1966 New York Covenants cannot be interpreted as a mere restatement of States' permanent sovereignty over natural resources: rather, it regulates its exercise modalities within a State's territory: the principle acquires, therefore, significance if reconnected to peoples as beneficiaries of the right towards their own government. Host States are under the obligation of disposing of their natural resources in the interest of their population, without causing detriment to their territorial community or depriving it of its own means of subsistence.
– Secondly, we will focus on the impact land grabbing has on the enjoyment of individual human rights, particularly with regard to food security. In rural areas of many developing countries, natural resources are a crucial source of supply, both with immediate use through the direct consumption of land produce, and through activities of economic exploitation. The trend towards concentration of agricultural property is leading to a progressive reduction of available land and, consequently, causing a hindrance to the right to food. Furthermore, access to natural resources might directly or indirectly impact on other rights, such as the right to property (individual or collective ownership) or to adequate housing and to a generally interpreted adequate standard of living. Moreover, forced evictions from ancestral lands risk jeopardizing the existence of local communities and causing worrying internal migration flows.
This methodology helps introduce both a collective and individual approach to peoples protection from State abuse of its right to dispose of natural resources. While self-determination claims tend to focus more on reverting the current decision-making process mechanisms (and the relationship between States and their people) when dealing with contracting away natural resources, individual human right claims help by substantiating each single violation an individual might suffer from such transactions. Both prove meaningful in the counter narrative of land investments as an absolute win-win situation.
3. Legal consequences and the way forward
3.1 International Obligations
– Host States bear primary responsibility for the implementation and respect of their own peoples' right to self-determination and human rights obligations, since they directly negotiate and conclude land investment contracts, which are implemented on their territory and under their direct jurisdiction. Under current international law, host States are the main guarantor for recognition, protection and enforcement of human rights (unless investors have an immediate de jure/de facto organic link to home States) and no alternative regime of international responsibility has emerged yet.
– Home States (EU Member States), the European Union:
Nevertheless, there is still a margin to reason through the legal consequences generated by host State unlawful conducts for the international community as a whole. Starting from the premise that self-determination and, to a certain extent, some human rights have an erga omnes character; we will elaborate on the applicability of art. 48 of Draft Articles on the Responsibility of States for Internationally Wrongful Acts (DARSIWA) and correlated claims any State other than an injured State is entitled to invoke (e.g. cessation of the internationally wrongful act). In the case of the analysis leading to the conclusion that the implementation of a certain investment in land has determined a serious breach of an obligation having an erga omnes character, further consequences under art. 41 of DARSIWA might arise. These are related to (secondary) solidarity obligations; in particular, they are articulated in the prohibition for States to recognize as lawful a situation created by a serious breach and to render aid or assistance in maintaining that situation. In the land grabbing context, this might have a very interesting application potential if connected to the obligation for the international community not to render economic/financial assistance to those host States causing serious breach of either self-determination or HRs when consenting land grabbing contracts, as previously characterized (home States' incentives or State funding for national MNEs investing in land abroad could be ascribed to this hypothesis). This obligation entails corresponding duties for all States and the international community as a whole, considering their customary nature.
Duty-bearers other than host States might also be bound to primary international obligations relevant for the "race to land". States might, e.g., have a duty to cooperate to progressively achieving full realization of HRs (see Arts. 1(3) – 2(1) 1966 New York Covenants). In our context, this could be pertinent either 1) for those investments, which are directly conveyed by home States as economic partnership agreements with host States, or, 2) for those State conducts performed within International financial institutions supporting large-scale investments in land.
We will try to assess whether (on which normative basis) and to what extent this obligation could also be reconnected to the EU itself, which is not a signatory of the 1966 New York Covenants.
3.2 Conclusion. Policy suggestions
Once factual and legal antecedents have been assessed, the last part of the presentation will deal with a series of policy suggestions directed at identifying possible solutions to revert the phenomenon of land grabbing and the worrying impact it has on peoples' livelihood, bearing in mind the EU's work on HRs and its frequently asserted endorsement of the right of peoples to self-determination.
The background and essential guiding principle should be policy coherence, in conformity to the EU Policy Coherence for Development initiative. EU action in very diverse fields (e.g. trade, investment, development) might be highly relevant for the "race to land". Indeed, the factual assessment of the phenomenon shows how drivers and factors can be reconnected to different governance/economic areas. It is, therefore, absolutely vital for the EU to fine-tuning its actions, introducing cut-crossing considerations when dealing with policies that, at an implementation level, might result in the unduly prejudice of peoples' and individuals' rights. Some examples will be provided during presentation.
In this spirit, land titling projects will be critically assessed, – through the proposal of alternatives and correctives -, and greater attention will be paid to participatory rights (consultation, FPIC etc.), since they present a significant demonstrative value with regard to the effective exercise of peoples' right to self-determination, and are able to combine the collective and individual dimension of land grabbing impact, thus constituting a meaningful indicator for which new policies to adopt or the adjustment of existing ones.
_____________________________________________
Voluntary Guidelines on the Governance of Tenure of Land, Fisheries and Forestry in the context of National Food Security (VGGT)
Maria Guglielma da Passano (FAO)
Roles and responsibilities in tenure governance: the VGGT and their implementation
This paper introduces some of the lessons learned from supporting the national implementation of the Voluntary Guidelines on the Governance of Tenure of Land, Fisheries and Forestry in the context of National Food Security (VGGT). Based on the Food and Agriculture Organization (FAO) experience in more than twenty countries, the paper describes how the VGGT are being interpreted and used at the national level, identifies some of the areas where the tool is showing promise to have greater impact, and focuses its attention on how these experiences are changing the different stakeholders' approach to tenure governance.
National governments worldwide have in recent years found in tenure governance an increasingly demanding challenge. Competition over scarce natural resources, population growth, urbanization, changing diets, and demand for energy are only a few of the factors that are straining governing institutions and legal and administrative systems, weakening their capacity to efficiently govern natural resources. Outdated systems are no longer responsive to demands of population whose numbers and capacity are increasing and to the fast pace of change.
The VGGT were born out of the recognition that bridges needed to be built between priorities that had traditionally been perceived as opposites. Governments came together to create a tool that would open a path toward improved tenure governance by harmonizing local priorities with national visions, making public needs and private interests coexist, integrating urban expansion and rural livelihoods, balancing the request for services and affordable taxes. This tool had to address land, forestry and fisheries and, through their integration, achieve better and more sustainable governance of natural resources.
Besides bringing tenure governance issues to the forefront of global dialogue and recognizing their importance and relation to food and human security, development and sustainable growth, the VGGT establish for the first time a global consensus on universally applicable standards for the recognition, recording and protection of tenure rights. They promote secure tenure rights and equitable access to land, fisheries and forests as a means of eradicating hunger and poverty, supporting sustainable development and enhancing the environment. They were officially endorsed by the Committee on World Food Security in May 2012, and all member states made a strong commitment to implement them.
Tenure governance as defined in the VGGT is not restricted to supporting and protecting legitimate tenure rights, it is about defining in a participatory way what right is legitimate in a specific context. Once identified, the legitimate right not only needs to be protected and safeguarded, but its enjoyment be actively promoted and transparent mechanisms be in place to deal with disputes that may arise and address grievances. This is what the VGGT define as "responsible" tenure governance and by adding the dimension of responsibility they provide the opportunity to embrace an innovative and truly participatory way of managing natural resources.
By setting up inclusive processes, the VGGT ensure that all perspectives be included into the tenure governance dialogue thus basing ensuing decisions and actions on reality. This process allows societies to overcome the traditional one-fits-all approach to tenure governance and work out diverse solutions that best apply to complex and diverse contexts and can accommodate ever changing priorities and needs. By assessing the existing tenure governance frameworks against reality, the VGGT encourage societies to realistically identify what is needed to improve tenure governance in terms of human, financial and physical capacity thus creating an enabling environment to improve tenure governance.
VGGT implementation, a paradigm shift
The VGGT implementation is provoking a shift in the concept of tenure governance, making it everybody's close and personal business, advocating for increased capacity and awareness and demanding off each one of us to take our share of responsibility. The guidelines are as well compelling each individual and organization to reflect on what its responsibility is, assess it against its capacity and identify how to most effectively engage with the process.
The VGGT divide the responsibility of recognizing, respecting, safeguarding and promoting legitimate tenure rights among each one of us as members of a given society, at the same time committing to provide each one of us with the capacity to actively engage with tenure governance. Tenure governance is no longer exclusive pertinence of the state, but becomes a public matter to be jointly managed. Along with the barriers between sectors, the VGGT challenge the longstanding separation between policy makers, administrators and the public by assigning part of the responsibility to each stakeholder.
By showing the impact that tenure governance decision will have on the individual stakeholders' areas of interest, the VGGT are inspiring actors that have traditionally been estranged from policy making to engage, to feed in lessons they are learning, and to contribute to the creation of an enabling environment for improving tenure governance. Everyone from national to local government, from professionals to academia, from private sectors to civil society is encouraged by the VGGT to be actively involved and engage with tenure governance issues.
Tenure responsibilities in the VGGT
The Guidelines are encouraging States to be inclusive, inviting to the table those whose rights have always been neglected. While the States maintain a role of primary importance, in each country non-state actors are finding new and innovative ways to engage and influence the processes governing their tenure systems. National stakeholders are at the forefront of these efforts to improve tenure governance.
While States are driving in-country processes, making a concrete effort to increase participation and capacity of their citizens, and taking responsibility to improve their legal, policy and administrative systems, they are creating an enabling environment for improved tenure governance.
Non State Actors at the national level are finding new ways to engage with tenure governance by taking ownership of the processes instead of delegating to States, ensuring adverse impacts of their actions are prevented and building capacity to support implementation. In Malawi the Chamber of Commerce recognizing that weak governance increases exponentially the risks related to any land based investment, is now actively engaging with the VGGT discussions, providing best practices and helping inform the new land law. In Pakistan Universities are supporting the VGGT implementation process by actively participating, informing decisions from an academic perspective, producing research, assessing capacities and adapting curricula to ensure that the right capacities are in place for VGGT implementation. The University of Liberia has activated a course that uses the VGGT as a framework to discuss tenure governance issues with students. In Nepal civil society is finding in the VGGT implementation processes a an opportunity to voice the needs of its constituencies, and in Niger and 5 more countries, civil society is using the VGGT as a tool to raise awareness with communities about their rights and responsibilities related to tenure and to advocate for their rights to be protected.
The new roles and responsibilities shaped by the practical use of the Guidelines at country level to improve tenure governance are in turn changing the roles and demands of international stakeholders, from the UN, to private sector, to civil society, to the academia, to donors.
FAO, for example, is being asked to step out of its traditional sectorial approach to its mandate and, building on its neutrality, to play the role of facilitator and convenor, support coordination mechanisms that integrate the three sectors and are empowered to improve tenure governance, provide technical backing in the areas of land, fisheries and forestry, help disseminate lessons learned from country to country.
The public is holding progressively more accountable the international private sector -including multinational corporations- for its actions, encouraging them to take a stand in support of the VGGT and opening a debate to identify what it means for them to commit to VGGT implementation.
International civil society is using the guidelines as a tool to raise awareness, make the tenure governance debate more inclusive and advocate for legitimate tenure rights. Ways are being explored to use the VGGT as a tool for communities to evaluate tenure governance and assess where there may be margin for increased participation or improvement.
The VGGT are helping strengthen the connections between the academia and tenure governance at global and national level. Being more involved in the tenure governance debate, the academia is challenged to come-up with innovative solutions to longstanding and emerging tenure governance issues, inform policy processes, assess capacity needs and contribute to build needed capacity.
The donors' role is equally becoming more active: besides the external support to VGGT implementation both at the global and national level through development cooperation programs, donors are now called to be vigilant at home (financing mechanisms, investments) and be accountable for the actions of their citizens abroad preventing adverse impact on tenure governance.
The EU and VGGT implementation
The EU has been one of their main promoters of the VGGT since the early stages of development of the document and through the rounds of reviews undergone by the Guidelines before being approved by CFS, and is now strongly supporting their implementation. National EU delegations are encouraged to actively engage with tenure governance subjects as part of their programs. Already 18 countries worldwide have received funding by the EU for projects related to improving tenure governance and FAO has been mobilized to provide transversal support.
At the same time a debate is ensuing on how accountable the EU and its individual member states should be held of the actions of their citizens abroad. Under increasing pressure by their citizens, individual states are putting in place guidelines which their citizens should follow when investing abroad and responding for their actions.
The EU has similarly opened a debate with the European private sector on what are the implications of the VGGT on their operations and what role private sector can play in VGGT implementation. The basic argument is that while weak tenure governance capacity may initially appear as a shortcut to get access to resources they need, it will increase the immediate risks of the investment and become a liability in the medium to long term. It is therefore in the investor's interest and part of its responsibility to ensure that the VGGT principles of consultation, participation and support to good tenure governance are fully adhered to before and during the life of the investment. Applying due diligence moves from being merely an issue of conscience and accountability to clients, to an investment in the medium and long term success of the speculation, and the time, energy and funds that may be required to ensure good tenure governance practices are adhered to turns into one of the costs that needs to be factored in.
The EU and VGGT implementation, way forward
The political, financial and physical commitment of the EU to the VGGT is already very clear. For the future in order to turn this from a strong commitment to a new way of doing business, further actions could be recommended to mainstream the VGGT and make them guide the tenure governance actions inside the European Union and abroad.
European member states are too making individual commitments to the VGGT implementation, but it would be useful for the EU to play a role in strengthening the on-going integrated debate on tenure governance issues and follow the example of some of the member states who are evaluating their tenure governance systems based on the VGGT in order to improve them. This debate could lead to agreement on how accountable the EU and its member states should be held for the actions of their citizens abroad and how to prevent adverse impact of their public and private investments.
Regarding the private sector, the EU should play an active role in helping the sector understand how they can in practical terms support implementation of the VGGT through their actions and activities, and clearly identify mechanisms and extent of its vigilance of and accountable for their actions.
In the area of development cooperation it is auspicable that the VGGT be mainstreamed even further in those EU projects that are not directly related to tenure governance, but that do have an impact on tenure (forestry, agriculture, water schemes, etc.). The more the EU will be able to increase its delegations' capacity to frame their interventions in the context of the Voluntary Guidelines, the bigger contribution they will be able to make to the overarching development objectives of the different countries. In order to achieve this objective, an effort should be made to increase the delegations capacity to understand tenure governance issues and support VGGT implementation when they agree with Governments on priorities and projects and during their implementation.
_________________________________________
IV SESSION – EU & member States' land tenure policies
Land tenure discipline in European Union Legal system
Sebastiano Rizzioli
The report is about the general legal framework concerning land tenure in EU legal system. The focus is, on the one hand, on the EU primary law that seems to recognize the Member State's full competence concerning the discipline of property ownership in EU, including land tenure rights. On the other hand, the focus is on the EU secondary legislation, especially on the Common Agricultural Policy. In fact, land policy has strong links with agricultural policy in particular, and with economic policy in general. Finally, report deals with the EU non binding measures regarding actions to support land policy reform in developing countries.
_________________________________________
Soil&Land: the forgotten resource
Paolo Pileri
5 Directons of the paper (reliesed in Italian)
1. si sa poco di suolo. non si sa cosa sia. lo si scambia per il sottosuolo. e soprattutto non si ha chiaro quali sianoi servizi resi all'ambiente e all'uomo. e quindi si tende a sminuirne ruolo e importanza
2. tecnicamente il suolo non è considerato una risorsa quale è. questo è dimostrabile mostrando le due definizioni usate nella norma italiana
3. il suolo viene continuamente rapito e consumato a ritmi ancora assai preoccupanti. mostrerò alcuni dati italiani, della lombardia e di quel che potrebbe accadere in una regione come la lombardia se i diversi piani urbanistici venissero attuati
4. come uscirne? non avremo tempo di trattare le diverse uscite, ma possiamo indicarne almeno un paio che potrebbero essere
o sforzo/investimento culturale a partire dalle scuole, le università e i luoghi di dibattito inclusi i luooghi dove si forma (anche informalmente) la politica. sforzo dhe deve saper usare linguaggi nuovi, deve saper comunicare
o deframmentare questa eccessiva segmentazione e parcellizzazione di poteri decisionali sulle risorse ambientali, come il suolo, che non fa che moltiplicare inculture, abusi, sprechi (mostrerò un grafico al riguardo)
5. ultima cosa: per uscire da tutti questi individualismi, anche scientifici e disciplinari, occorre una nuova cooperazione culturale tra le tante e diverse discipline. E siamo qui per questo.
_____________________________________________
Common Agriculture Policy and land concentration in the European Union
Gérard Choplin
Land is also a question in Europe. In the European Union, big farms control a major part of agricultural land. The Common Agriculture Policy has been an important driver of land concentration. From 1992 the CAP subsidies have been paid per ha, without modulation nor ceiling, increasing the competition for land and the price of land. This has been done at the expense of small farms, which are disappearing, replaced by corporate agricultural enterprises. The access to land has become more difficult and expensive for aspiring farmers, who already face volatile and low farm gate prices allowed by the CAP and international trade rules. In Central and Eastern Europe, the situation is worse, due to increasing land grabbing: cheap price for land and CAP subsidies coupled to land have been attractive for foreign investments. To stop land concentration, land grabbing, land artificialisation and the disappearing of sustainable family farming, proposals exist to change the present CAP (and other policies like bio-energy, rural development, internal market and investment policies). The EU needs a land governance, which should be inspired by the "voluntary guidelines". Farming without farmers cannot be an option for the future.
______________________________
V SESSION – LSLA and Investment laws
Water Issues in the Context of Farmland Investments in Africa: The parallel legal regimes at the intersection of land and water
Makane Moïse Mbengue
Susanna Waltman
Access to water resources is the driving force behind the surge in foreign investment in farmland. Water issues have received less attention than the focus on "land grabbing" and food security in this context. Yet, over 70% of all water used is for agricultural purposes. Moreover, due to the cyclical unitary nature of water, it is particularly vulnerable to impacts of farmland investments. In addition, there seems to be an imbalance in the legal framework in this area to the extent that foreign investors have more legally secured water and land rights than local communities. This presentation seeks to highlight the water issues involved in these investments, with an emphasis on the imbalance in the legal framework governing access to water resources for foreign investors as compared to local communities in the domestic law of the host states, and the responsibilities of the actors and stakeholders (host states, local communities, foreign investors and other states) as set out in international law. These further set out the roles and responsibilities for the sustainable management of water resources throughout the life of the investment.
1. Pressure on Water Resources in Africa
a. Climate Change Impacts and Irrigation as a Response
Climate change has the most significant impact on water resources, and Africa is the most vulnerable to these processes. Rain-fed agriculture is particularly vulnerable to climate change impacts as the greatest impact is increased droughts and floods. This leads to the development of irrigation as a necessary response to climate change, and is in fact why many states seek these investments in the first place. However, if irrigation is simply increased as a single-minded response to climate change, it serves to accelerate and increase overall water use thereby depriving downstream areas of water that would have re-entered the stream as return flow. Some fear that if all of the farmland leased to foreign investors was put into irrigated production, it would amount to "hydrological suicide", because the amount of water necessary to sustain that production is simply more than what is available. Although the full impact is not yet clear, it is clear that increased irrigation will significantly increase pressure on water resources.
b. Industrial Agriculture
The majority of farmland investments in Africa are clustered around the same geographic location and coincide closely with Africa's largest river and lake systems. Although irrigation may be considered a perquisite to commercial production in many instances, the increased pressure on water resources is not fully appreciated which could have severe consequences on the environment, local communities and other state users. Moreover, studies have revealed that where food crops are grown in these investments, they are destined for export to the home state, and where they are not; they are higher end products for urban consumers. Accordingly, although the overall food available within a country may be increased by these investments, this does not necessarily translate into improved access to food for rural populations most in need. Food security thus hardly seems a trade-off for the extra strain on water resources.
c. Foreign Investor's Unregulated and Unlimited Access to Water
Studies have revealed that the water use by the majority of farmland investments in Africa is totally unregulated. Studies further reveal that even where the law requires investors to apply far water rights and/or adhere to extraction limitations, no enforcement or monitoring has taken place in Africa. That means that these investments, clustered around Africa's major water resources, are extracting vast amounts of water for the maintenance of commercial agriculture, with almost no regulation. This is in contravention of the responsibilities set out in international law, but is symptomatic of the overall weak implementation and enforcement of the legal regimes described in this presentation.
2. Access to Water Resources: Domestic Law
The domestic law of the host state is the primary source of law governing the investment and access to land and water in the host state. Despite the close link between land and water – and the clear necessity of water as an input in agriculture- the administrative and regulatory frameworks governing land and water have evolved in isolation in most of the world. In many states, water rights have long been considered a subsidiary component of land tenure rights, where a right to use water is dependent on the existence of a land tenure right. Water rights have thus received less attention and a lower profile than land rights. This is due in part to the fact that while water is necessary for most productive uses of land, water rights are not. This is a particularly problematic deficit in the context of farmland investments where investors obtain large tracts of land and water rights that follow.
Although constitutional arrangements governing water resources are varied across Africa, certain common elements are revealed based on whether the legal system developed out of the common law and civil law tradition, and due to the issue of formal and informal rights resulting from the prevailing role of custom in Africa. In most African states, water belongs to the public domain and therefore rights to use water can be either exercised by the state/local authority or granted to private individuals and corporations according to the applicable domestic law, and individual ownership over water is a foreign notion since it is a public good throughout most of Africa.
Most local communities hold their land and water rights in customary law throughout Africa. Customary law is also the most known and respected source of law by most host state populations, but it places local users at a disadvantage when compared to foreign investors who obtain statutory rights from their contract with the host state. Although most domestic legal systems recognize the validity of customary rights, most legal systems make clear that customary laws/rights cannot apply over areas covered by written law/rights. Foreign investor's statutory written rights will therefore prevail over the customary unwritten rights of local communities in the event of conflict over water or land resources.
3. Responsibilities Involved: International Law
a. International Investment Law
International investment agreements further strengthen the position of foreign investors by providing additional guarantees and legal safeguards to their rights- and corresponding obligations on host states. In times of drought and water shortages, ensuring that basic needs for water are met while maintaining water flows for sustaining river systems and biodiversity- critical for long-term sustainability of the host state- can be in conflict with the water needs of the farmland investments. Standard elements of international investment agreements apply in this context placing responsibilities on host states that may limit it's ability to reallocate water resources in the face of foreign investor's rights.
b. International Freshwater Law
The location of most farmland investments on or around international watercourses triggers relevant host state responsibilities from international freshwater law. In particular, international freshwater law places responsibilities on host states to respect and not to cause harm to the reasonable and equitable share of other state users, to ensure that priority water use goes to vital human needs, to notify and consult other states when a farmland investment is planned near a watercourse and to protect and preserve water resources against pollution and overexploitation. The principles and mechanisms set forth in the 1997 Convention on the Law of the Non-Navigational Uses of International Watercourses (the Watercourses Convention) therefore may be usefully consulted to address the water use of farmland investments. This presentation will highlight the application of these principles to the water use of farmland investments.
The Watercourses Convention calls for the implementation of its principles at the regional and sub-regional level, tailored to meet those specific regional needs, which has taken place throughout most of Africa. In particular, the Southern African Development Community (SADC) has developed a framework for the sustainable management of water resources for the region in line with the Watercourses Convention that calls for the adoption and implementation of its principles through joint institutional management of river and lake basins, which has taken place. Most international watercourses in Africa are therefore governed by their own joint institutional management scheme at the sub-regional level, a regional policy for sustainable water management and the international scheme provided by the Watercourses Convention. This presentation will highlight the application of these mechanisms to the water use of farmland investments.
c. International Environmental Law
International environmental law further informs the responsibilities under international freshwater law. Most notably, there is a responsibility on all states to conduct a transboundary environmental impact assessment in the event an activity is likely to result in transboundary harm, particularly on shared water resources. This assessment should call attention to the water use of these investments and reveal the impact on transboundary waters. Unfortunately, it does not seem that any of these responsibilities have been implemented and enforced at the domestic level; they have therefore had little impact.
d. International Human Rights Law
Numerous human rights instruments recognize the human right to water either expressly or implicitly as a fundamental prerequisite to the enjoyment of all other rights. This presentation will highlight the host state responsibility to ensure that the water use of farmland investments does not interfere with the vulnerable water rights of local communities regardless of the applicable investment agreement.
4. The Need to Implement Relevant Responsibilities: A Holistic Approach
____________________________
The European Union Approach to International Investment Law and Land Rights in non-EU States
Pia Acconci
The speech to be given at the Conference on "Land, Water and Resources Rights" is about the impact of the EU approach to international investment law on the use of land in developing countries.
The typical regulatory approach at the root of international investment law has been designed to promote FDI in developing and least-developed countries through the conclusion of international treaties for the facilitation and protection of a foreign investor's goals. After decolonization, the design of a pro-investor legal framework through the conclusion of bilateral investment treaties (BITs) appeared to States the best solution to balance at an international law level the conflicting interests of home and host States of foreign direct investment (FDI).
These treaties tend to include special provisions on the treatment standard, the determination of compensation for expropriation and the recourse to direct arbitration for the settlement of disputes between a Contracting State and an investor of the other Contracting State. As to direct arbitration, BITs tend to include an International Centre for the Settlement of Investment Disputes (ICSID) arbitration clause often in combination with other international institutionalized arbitrations, such as (United Nations Commission on International Trade Law) UNCITRAL and International Chamber of Commerce (ICC). Innumerable BITs have been concluded so far.
In 2007 the European Union became a new important player in the international investment arena because of its new competence on FDI provided in the Treaty of Lisbon at Art. 207 of the Treaty on the Functioning of the European Union. Immediately after the entry into force of the Treaty of Lisbon in 2009, several acts adopted by the EU Commission, Council and Parliament gave rise to the idea that the EU would be influential in a change of the typical regulatory approach at the root of the international legal framework on investment.
This generated expectations by certain scholars and representatives of the public opinion. Arts. 21 of the Treaty on the European Union and 205 of the Treaty on the Functioning of the European Union were considered as highly relevant, as they provide for consistency between the EU external action and the principles and values at the basis of the EU integration process. These principles and values include the rule of law, sustainable development, the protection of human rights and of the environment.
So far, these expectations have not been realized. Perhaps, the reason is that the current financial crisis has led the EU to focus more on consolidating the internal liberalization process and on stabilizing the European Monetary Union rather than supporting requests for a change in the reference key concepts of the international regulatory framework on investments and economic relations.
The EU has concluded the Comprehensive Trade and Economic Agreement (CETA) with Canada in 2014 and is negotiating the Trans-Atlantic Trade and Investment Partnership Agreement (TTIP) with the United States.
The EU has also initiated negotiations for the conclusion of investment and trade agreements or partnership agreements, frequently named 'mega-regional' treaties, with Japan, Singapore, Thailand, Viet Nam, Malaysia, India, Egypt, Tunisia, Morocco, Jordan and Mercosur, as well as demonstrated the intention to negotiate free trade area agreements including an investment chapter with the members of the ASEAN in order to replace the bilateral investment treaties of the EU Member States with one treaty.
The provisions on investment of the EU agreements under negotiation tend to be similar to those typical of bilateral investment treaties.
This is one of the reasons why such 'new' treaties are a matter of discussion. Certain scholars, politicians, representatives of local communities and the public opinion have criticized the inclusion of a direct arbitration clause in these treaties and proposed a review of the weight of non-investment concerns therein.
The impact of foreign investments in agriculture and extractive industries on land and natural resources management in developing and least-developed countries is one of the non-investment concerns under discussion because the relationship between international investment law and land use in developing and least-developed countries has become controversial. One of the contributing factors has been the EU regulatory framework on renewable energy and biofuels.* The EU has been reviewing such a framework in order to promote the sustainability of biofuels and take into account the impact of such a framework on the small-scale farmers living in non-European Union Member States that happen to be host States of outward investments made by EU investors. These rules have been criticized because they have encouraged large-scale foreign investments in certain developing countries – based on the use of large areas of land – for the cultivation of crops that are used for the production of biofuels.
The EU Commission has proposed amendments to discourage large-scale land acquisitions and 'indirect land use change' through the promotion of second and third generation biofuels, such as those produced by municipal wastes.
The EU has not adopted a single regulatory approach on this matter yet.
The investment chapters of the EU new trade agreements under negotiation do not include relevant regulatory safeguards against the 'indirect land use change'.
Usually, the investment treaties that attributes a specific relevance to a few non-investment concerns, such as the protection of the environment and labour conditions, refer to sustainable development in the preambles and/or in specific treaty clauses, such as those providing for exceptions to the general treaty obligations and/or to the prohibition of performance requirements. The EU investment treaties might include the same. This would be an appropriate starting point for a new regulatory approach as to 'indirect land use change'.
The inclusion in the EU treaties of a reference to land in the definition of the 'enterprise' as a relevant investor might be a more satisfactory solution, as seen in the draft of the new Indian Model BIT.
Specific provisions establishing a relationship between the protection of investments and land use management might be an additional satisfactory regulatory solution.
As to procedural safeguards, the EU treaties might include provisions on the participation to arbitration proceedings of local communities through, for example, amici curiae submissions.
____
* See in particular the Directive No. 2003/30/EC of 8 May 2003 on the promotion of the use of biofuels or other renewable fuels for transport and the Directive No. 2009/28/EEC of 23 April 2009 on the promotion of energy from renewable resources.
________________________________________________
Multinational corporations investing in land: international law issues
Angelica Bonfanti
Multinational corporations (MNCs) are one of the main investors in land, together with States and sovereign wealth funds. Given the extension of the lands leased by contract, the potential negative effects on food security, environmental protection, and on local farmers', peasants', and indigenous peoples' rights, as well as the positive contribution that these projects might bring to local development, MNCs' role is crucial and worthy of examination from an international law perspective.
MNC's conduct is one of the decisive factors to take into account in order to distinguish between land investment and what is called "land-grabbing". According to several scholars, land-grabbing has the effect of decreasing the governments' formal authority and decision-making power over the territory and creating a "structural hole in the tissue of national sovereign territory". Given this scenario and the outstanding economic and socio-political powers of MNCs, it is necessary to inquire whether their involvement as foreign investors exacerbates such an effect and how a balance between the protection of private investors' rights, on the one hand, and of public essential interests, on the other, can be struck.
Several international soft-law instruments specifically address MNCs with recommendations to be followed when investing in land. These instruments provide for a specific implementation of the notion of corporate social responsibility and accountability, as developed, for instance, by the OECD Guidelines on Multinational Enterprises and the UN Guiding Principles on Business and Human Rights.
After having examined these instruments and the most relevant standards thereby provided, this presentation aims at assessing which relevance international investment law attributes to them andwhich tools and remedies recipient States can activate in order to face irresponsible investments in land and in the associated natural resources.
_____________________________________________
A welcome conditionality: Investment Banks and Export Credit Agencies' role
in the consolidation of good practices
Carla Gulotta
The current globalization of the world economy witnesses an increasing number of violations of human rights linked to the use of land and resources in the context of international investment transactions, which are made possible because of the lack of measures apt to prevent it in host States' legal systems. Most of such investment transactions take place thanks to huge capital flows from industrialized to underdeveloped Countries.
The aim of this presentation is to demonstrate that among the various different instruments that International law can offer today to hinder such a critical trend of our economic relations a prominent role has to be recognized to the conditionality mechanisms adopted by Multilateral Lending Institutions and Export Credit Agencies (MLIs and ECAs respectively, from now on).
Attention shall be focused on the EU's legal order, where the said conditionality mechanisms are already intermingled with downright legal duties and where the problematic enforcement of the latter can take great advantage of the implementation procedures that are inherent to conditionality schemes.
The first step to get closer to the anticipated conclusion will consist in a synthetic analysis of the concept and function of the environmental and human rights' conditionality of MLIs and ECAs, as opposed to the economic conditionality that is applied by the IMF and to the political use of the same environmental and HR conditionality that we find in trade and investment treaties. The reasons of the positive evaluation of the use of conditionality schemes by MLIs and ECAs will be explained.
In the last decade of the XX Century Multilateral Lending Institutions have discovered how material a role they can play in attaining that international investments are carried out in respect of fundamental human rights and of the environment. The World Bank, the International Financial Corporation and the Multilateral Investments Guarantee Agency have adopted conditionality mechanisms which subordinate their intervention to a previous screening of the investment transactions' impact on the environment and on the local community's social and human rights. Multilateral investment banks and even major private financial institutions have followed their example.
Most of these mechanisms encompass specific standards relating to land and resources rights, tackling issues like stakeholders' involvement, resettlement policies, negotiations' transparency.
Only lately, however, the same attention towards human rights' protection has extended to Export Credit Agencies, whose role is getting more and more relevant in international economic relations. ECAs are mainly governmental or quasi-governmental agencies whose role is that to help the internationalization of the economy providing grants and guarantees to national exporters and investors. Although their function is inherently a public one (they promote the internationalization of the country's economy), they can be public as well as private bodies entrusted with public policy functions.
The lending policies of the most industrialized Countries have been harmonized since the late Seventies of the last Century through a gentlemen's agreement (the "Arrangement") accepted by most OECD Members: this soft law instrument has proved to be incredibly effective. Since 2003 the OECD has complemented the Arrangement adopting common criteria (the so called "Common Approaches") that Member States are required to follow when bestowing their financial support to export credit transactions of two years' maturity or more, so as to foster good environmental practices in a level playing field situation for business. The last version of Common Approaches has adhered to the UN Guiding Principles on Business and Human rights' framework, and now requires social due diligence besides the environmental one.*
Thanks to Common Approaches, OECD Members' export credit support policies are expected to be compliant to an acceptable platform of environmental and social standards, that can still be improved by the unilateral adoption of higher standards, like those provided for by EU law. Unfortunately, the ongoing negotiation of a multilateral convention on official export credits, fostered by the USA and China expressly excludes the environmental and social standards' issue.
It could be argued, though, that the duty of public ECAs to assure the conformity of their lending/guarantee operations to the standards of protection of the rights on land and on natural resources which are incumbent on their national State has to be affirmed also on other grounds.
A more favourable scenario is offered by the European Union's legal system. Here we witness a progressive strengthening of control over the compliance of investment or export transactions financed by the European Investment Bank (EIB) or covered by Member States' Export Credit Agencies' guarantees to sound environmental and HR standards. But this comes from European law itself, more than from international standards.
Being part of the EU system, the EIB is first of all required to contribute to the fulfillment of the European Union's objectives: these encompass quite advanced civil and social rights within the boundaries of the Member States, but through Articles 3(5) and 21 of the UE Treaty and Articles 205, 207, 208 of the TFUE such objectives are also made relevant for projects financed by the Bank in foreign countries. As for the ECAs of EU Member States, Regulation n. 1233/2011, which has conferred binding effect to the "Arrangement" in the Union, expressly calls, inter alia, for the "respect of human rights and policy coherence for development" in the fulfillment of their function, providing for a series of compliance tools to this effect. The main point here deals with the enforcement of such rules and principles, which is still difficult, notwithstanding significant secondary legislation.
Both MLIs (I'm thinking of EIB and EBRD) and ECAs' activities in the European Union are subject to a multiplicity of constraints aiming at assuring their positive contribution to the safeguard of the human and environmental rights – including land and resources rights – of the communities, even if located in third countries, touched by EU businesses' investment and trade transactions.
Although some of these constraints already have a legal nature, the material difficulties linked to their enforcement induce to affirm that the Common Approaches' framework can play, for the time being, an important role. It is, though, a role that is bound to evolve, as suggested in the following Policy proposals:
– It is strongly recommended that Common Approaches should be given a formally binding effect in European law by way of their adoption through a Regulation, in analogy with what has been done for the OECD Arrangement on export credits;
– The EU Commission should exert a less formal control over Member States' annual reports on their national ECAs' activities.
– Commission's control could be made more effective adding to the mere overview of documents a material "inspective function" that the Commission could easily carry out through the net of Market Access Teams, already established under the Market Access Partnership** in all the main foreign markets of interest to our exporters and investors.
– It could also be suggested that the digital tool of the Market Access Data Base, could be open to host Countries' citizens and NGOs as a means to denounce violations and malpractices.
– Violations by Member States' ECAs should lead the Commission to open formal infringing procedures as of Article 258 TFEU and, eventually, to refer the Member State to the European Court of Justice.
– The EU Commission should exert its maximum leverage to encompass the human rights and environmental due diligence's issue in the ongoing negotiations of a multilateral convention on export credits.
– As to the European Investment Bank, four actions can be recommended to improve the present rules and regulations: i) public consultations of local stakeholders, already envisaged by Article 9(1) of Decision n. 466/2014, should be made compulsory in any assessment and monitoring procedures conducted by the EIB; ii) the cooperation between the Commission and the EEAS (as of Art. 6, Decision n. 466/2014) should be extended so as to encompass an inspection activity in third countries, possibly entrusted with the already mentioned Market Access Teams; iii) the reporting function of the Commission should be enhanced and extended to the inspections' results; iv) last but not least, the availability of the innovative Ombudsman mechanism should be duly advertised in host countries, addressing to NGO's and stakeholders with the capability to make the most of it.
* OECD 2012, Recommendation of the Council on Common Approaches for Officially Supported Export Credits and Environmental and Social Due Diligence (the "Common Approaches), TAD/ECG(2012)5, 28 June 2012.
** EU Commission (2007), Communication from the Commission to the European Parliament, the Council, the European Economic and Social Committee and the Committee of the Regions – Global Europe: a stronger partnership to deliver market access for European exporters, COM(2007)183 final, Brussels, 18 April 2007.
Memorandum of Understanding between the European Ombudsman and the European Investment Bank concerning information on the Bank's policies, standards and procedures and the handling of complaints from non-citizens and non-residents of the European Union, 26 May 2008 at www.eib.org.
_______________________________
VI SESSION – AFRICA
COMMUNICATION
Irrigation mega-projects in Sahelo Sudanese Africa: land rights conceptions between State and local communities
Marina Bertoncin, Andrea Pase e Daria Quatrida
Dipartimento di Scienze Storiche, Geografiche e dell'Antichità – Università degli Studi di Padova
This contribution proposes a reading of issues concerning land rights in Sahelo Sudanese Africa through the study case of the Irrigation mega-projects, which have been carried out since the colonial era in the big wet zones created by the allogeneic rivers (Senegal, Niger, Logone and Chari, Nile). These areas have a strategic importance because they represent a kind of "green oasis" in a semi-arid region, just south of the Sahara desert; at the same time, they constitute very fragile ecosystems, since they are largely dependent on the amount of raining and flooding every year. In order to face climatic uncertainty, Sahelian people have developed sophisticated skills and practices based on mobility and plurality of land use: fishing, transhumant grazing, rainfed and flood recession farming; rivers and lakes are also used as waterways for commerce. This system is ruled by the "land chief" (chef-maître des terres) and the "water chief" (maître des eaux): they set the times for farming, fishing and grazing, in order to guarantee a collective and integrated access to the land and the water. Such multiplicity of uses also confers a high level of resiliency and multistability to the local systems (Aschan-Leygonie, 2000).
This land rights conception – based not on individual property but on a collective and integrated management of resources – was substantially changed by large-scale irrigation projects, which have been implemented since the colonial era. These projects have considerably modified rules and ways to access to land, water and related resources, causing great insecurity and uncertainty about rights, and also determining confusion and overlapping of normative systems (national laws, customary rights, oral and written norms), to the detriment of the most weak and vulnerable actors.
The Irrigation mega-projects are the tangible manifestation of an ideology which intends development as the transition from a traditional society – characterized by scarcity, delay and stagnation – to a modern society, considered expression of prosperity and progress (Peemans, 1996). This approach to development is merely functionalist and linear and it divides territories, its populations and practices into traditional forms to be opposed and modern forms to be encouraged (Amougou, 2007).
With the irrigation mega-project, inclusive territories were turned into more rigid ones, in the context of modern territoriality. This project needs mechanized agriculture and monoculture to the detriment of other activities, instituting a market economy based on state law and developed within modern social structures (bureaucracies, associations, and cooperatives…), which organize the various working phases. A new hydro-agricultural mesh, with its rigid and static features (the channels network), replaces the mobile and seasonal mesh of the traditional agro-pastoral territoriality.
When the big project is established, the local land customary rights are not recognised and in fact erased. Indeed, the state takes the ownership of the land and its management is entrusted to the institutions designed to promote the irrigated agriculture. Lands are splitted into little parcels and assigned to farmers, who are organized in groups or cooperatives. The only compensation to the lost rights and resources is the assignment (always precarious) of parcels of land in the new irrigation schemes: but there isn't a balanced proportion in the size of the previously owned or controlled lands and the new irrigated parcel (Pase, 2011). Moreover, if the assignees fail to pay the water fees (redevance) or if they don't respect farming rules they are expelled. The use of written languages when drafting the contracts make the new rules difficult to understand and control for the least educated people, favouring notable people and rural elites. The weakness of the farmers' land rights mirrors the weakness of their voices and powers toward management structures and traditional leaders. The farmer, feeling himself as a mere salaried employee, neither develop a sense of belonging to the project, nor the will of taking care of the parcel and following the management rules, thus compromising the project's success. Irrigation schemes also transform the territorial, relational and identity organization of local societies, breaking up the collective bond with the land and imposing an individual relationship between the single assignee and the management institution (Pase, 2011). This uncertainty also encourages the illegal market of the lands: when a farmer meets difficulty in paying the fee, he prefers to give his parcel to another farmer, becoming a sharecropper, rather than to lose his rights on the land.
At the African countries independences, the nationalization of the not enrolled lands contributed to further weaken the traditional rights of land ownership and use.
Nowadays this situation contributes to the land grabbing phenomenon, whose targeted zone is Africa and, in particular, Sub-Saharan Africa (Cotula et alii, 2009; Peluso, Lund, 2011; Walford et alii, 2013). Economic liberalization policies, the opening to private investments and the food crisis have rekindled interest in agricultural development, which was drastically reduced by the Structural Adjustment Programmes. Due to the public debt, the state is driven to facilitate foreign investments with quick and attractive procedures, also hoping to increase the national food production in the regions with a high hydro-agricultural potential. The favourite areas for these land deals are the land near to the big projects, where the latter had to be expanded –legitimating for these actions in the fact that those lands were once assigned to the irrigated agriculture; such areas are considered "free and empty", in spite of the fact that they are inhabited and used by the local populations for grazing or for itinerant agriculture. The new irrigated expansions in the Office du Niger area in Mali (Bertoncin, Pase, Quatrida 2011; Quatrida, 2015), or the irrigated projects for the sugar cane along the White and the Blue Nile around the remains of that Gezira mega-project in Sudan are examples of these action (Bertoncin, Pase, 2011).
Indeed, the sizes of new schemes are often negotiated only at political level, without evaluating the sustainability and coherence of the investments with the available resources and its compatibility with the present uses and users (there is corruption and a general absence of adequate socio-environmental impact assessment). The norms for the access to the land (long-lasting rents, from 33 to 99 years, and derisory lease costs) offered to investors are more convenient than those offered to local assignees (precarious lease): giving lands of a community for 99 years, means that the community itself, for a century, will lose all opportunities to develop its territory, in an environment already characterized by high land pressure, due to population growth and unemployment. Thus, these new projects are based on institutional and normative "holes" in a national territorial context which is de-nationalized and deregulated (Sassen, 2013), offering an emblematic example of "enclave spaces".
Moreover, most of these projects are destined for agrofuel production (highly incentivised by the new energy policies adopted by the USA and the EU), which is in competition with the food products. So, there is a risk of food insecurity and loss of sovereignty.
Finally, the most important impacts are about the fact that small farmers (peasants, fishermen, cattle-breeders) will loose the use of the lands and will be marginalised. Farmers and their families can even be displaced, that would lead to rural exodus.
How can local communities assert their rights and be respected, when even their governments do not recognized them?
National laws don't adequately take into account the local rural land tenure system, as well as the specificity of the agro-pastoral system (grazing and watering areas, passages, transhumance paths and ways). At the same time, small holder family farming, which is the most widespread production system in the region, is not adequately recognized either at national or international level, and risk to be again overpowered and replaced by an intensive agriculture on large scale, as well as by the return of the big project supported by the state.
The promotion of legal recognition of poor and vulnerable tenure rights and the defense of family farming are joined to the fight for other issues dependent on global dynamics such as:
– protecting local products from the competition with subsidized products (e.g. from UE);
– reviewing the policies for the liberalization of trade and investment;
– changing the rules of the international market, as they favour few large corporations, in whose hands are concentrated the ranks of production, marketing and distribution of food at the global level;
– implementing policies to face climate change.
________________________________________________
Reforme foncière et accaparement des terres au Gabon, une bombe à retardement
Marc Ona Essengui
Au Gabon, la question commence à revêtir autant plus de pertinence que l'État s'engage dans un élan renouvelé d'allocation à grande échelle de terres et de ressources au profit des sociétés privées et internationales.
1. La plus grande partie de la population ne bénéficie que d'une sécurité foncière limitée.
2. Le droit foncier et relatif aux ressources est imparfait, rétrograde et injuste dans ses grands principes, et faiblement respecté.
3. Les principales sources d'injustice consistent dans le refus que des droits coutumiers ou d'autres droits de longue date sur la terre et les ressources confèrent plus que des droits occasionnels d'occupation et d'utilisation, susceptibles d'être ignorés de façon discrétionnaire par l'État, ainsi que dans la survie rigide des normes coloniales qui précisent que la propriété immobilière n'existe que lorsque l'État a accordé un droit de propriété formel sur la terre (et des mécanismes encore impraticables doivent être adoptés à grande échelle) et l'exclusion des forêts, qui constituent la principale source de subsistance en milieu rural et de patrimoine coutumier de la famille ou de propriété communale.
4. Ces conditions font de l'État le plus grand propriétaire terrien au Gabon, avec jusqu'à 90 % de la superficie du pays non seulement sous son contrôle, mais largement définie en tant que « domaine privé du gouvernement ». La plupart de la population est techniquement sans terre, les habitants n'étant que de simples occupants et utilisateurs de la propriété du gouvernement.
5. Le Gabon constitue un cas extrême de continuité dans les relations coloniales foncières.
6. Si la situation au Gabon n'était pas unique, les réformes foncières en Afrique, à partir des années 1990, n'ont pas touché le Gabon. 
Cela pourrait maintenant s'avérer préjudiciable à la stabilité et à la croissance. L'envolée actuelle de l'exploitation transnationale des terres forestières, des minerais, et le potentiel agricole, qui aggraverait la dépossession en pratique plus qu'elle n'impliquerait les populations locales en tant que propriétaires fonciers respectés, peut placer les implications de la privation des droits avec force au premier plan.
7. L'interconnexion de la population majoritairement urbaine avec les droits fonciers ruraux n'est pas suffisamment prise en compte dans les stratégies nationales.
8. La réforme foncière est confrontée à un énorme défi au Gabon. Ce défi n'est pas des moindres, dans la mesure où le régime actuel d'occupation favorise les élites privilégiées et les intérêts transnationaux privés et qui bénéficient du soutien des gouvernements étrangers participants.
9. Limiter la réforme à des procédures rationalisées d'acquisitions de droits individuels d'accès aux terres et aux ressources, comme cela est recommandé par certains organismes internationaux, ne constituerait qu'une retouche, et n'apportera aucun changement significatif aux fondements permettant la reconnaissance de la sécurité de l'occupation. Idéalement, le gouvernement du Gabon devrait bénéficier d'un concours actif afin d'adopter des stratégies ne cherchant pas à atteindre la croissance au moyen de l'accumulation primitive, par la dépossession des pauvres de leurs droits et ressources, mais en reconnaissant ces propriétaires fonciers coutumiers comme des propriétaires juridiquement reconnus, et, partant, comme des partenaires potentiels, ou des bailleurs de terres à l'entreprise commerciale, et non pas des bénéficiaires en fin de ligne pouvant/ne pouvant pas obtenir quelques emplois.
_____________________________________________________
Droit foncier & Accaparement des terres – Cas du Cameroun
Bernard NJONGA/ CRAC / Cameroun
En l'absence d'un droit foncier qui protège les intérêts des populations rurales, l'accaparement des terres est une problématique qui fait actualité au Cameroun.
Et avec cause :
La forte proportion de ruraux
Le défi de la paix sociale interne
La sécurité alimentaire et la création d'emplois
La sécurisation des droits fonciers des communautés
La forte proportion des pauvres.
Les ruraux une bombe à retardement
Il y a une corrélation positive entre la proportion de ruraux et la pauvreté de manière globale
Il y a corrélation positive entre la sécurité foncière et toutes les formes d'investissements en vue de stimuler la croissance
Il peut y avoir une corrélation négative entre la croissance économique et le développement en monde rural d'une part et la sécurité alimentaire nationale d'autre part
L'accaparement des terres par certaines élites au détriment des populations pauvres en milieu rural risque être source de conflits et lutte à court ou moyen terme.
L'option prise par l'Etat qui est d'attirer les multinationales et autres investisseurs dans le domaine agricole aura des conséquences très négatives car elle va déposséder les familles rurales de leurs terres et cela entraînera des conflits dont les conséquences pourront s'assimiler à ceux de l'Amérique Latine.
La prise de conscience des populations qui sont dépossédées de leurs terres au Cameroun entraînera la création des mouvements qui vont à partir des revendications sur la terre, mener des luttes politiques et économiques.
Quelles leçons pour le Cameroun?
Développer et faire respecter des standards sociaux et environnementaux pour les grands projets conduits en zone rurale au Cameroun
Organiser la reconnaissance et la protection des droits des communautés sur la terre et les ressources en mode rural
Apporter un appui aux petits producteurs, garants de sécurité alimentaire nationale
Procéder de toute urgence à l'aménagement du territoire
Le gouvernement doit engager une politique de la réforme foncière qui préserve les intérêts des familles rurales pauvres et notamment l'agriculture familiale qui a une triple fonction sociale (emplois, stabilisation de l'espace rural) économique et environnemental.
Les élites et les investisseurs dans le secteur agricole doivent utiliser des modèles qui préservent la propriété foncière des familles rurales pauvres et l'Etat doit réglementer cela – Exemple : Projet palmier à huile des élites d'un département dans les environs de Yaoundé.
Les organisations de la société civile (ONG, Eglises, organisations paysannes …etc.) mais également les élus (locaux, députés, sénateurs) doivent accordent une attention particulière à la défense des intérêts fonciers des pauvres et faire un plaidoyer auprès du gouvernement pour une réforme appropriée.
Concepts de paysans sans terre et d'accaparement des terres
Paysans sans terre : paysans ne disposant pas de suffisamment de terres pour cultiver ou alors sans terre – Travailleurs agricoles sans terres pour cultiver
Accaparement des terres : le processus par lequel certaines entreprises, organisations ou personnes s'approprient de larges domaines fonciers au détriment des petits paysans ou autres populations autochtones
______________________________________
Rights of Sahelian transhumant people
Massimo Zecchini, Silvana Mattiello
Geographic and social context
The Sahel is the ecoclimatic and biogeographic zone of transition between the Sahara desert to the north and the sudanian savanna to the south and between the Atlantic Ocean and the Red Sea, with rainfall variability from 100 and 600 mm per year. Although this zone is differently defined, we adopt the definition of Sahel as an African area that includes parts of the following 8 countries: Mauritania, Senegal, Mali, Burkina Faso, Niger, Chad, Sudan and Eritrea. This is a traditional area of nomadic and/or transhumant pastoralism used by various ethnic groups. Although there are no official statistics on pastoral population numbers in the Sahel, some attempts have been made to estimate them and they have found that a significant proportion of the population in the Sahel area is pastoral. Transhumant pastoralism is one of the dominant livestock production systems in West Africa in general and in Sahelian countries in particular because of its capacity to adapt to changing rainfall patterns. The transhumant system involves 70–90% of the Sahel's cattle (zebu) and 30–40 % of small ruminants in West African Sahel. As know, the basic pattern of transhumance in Sahelian region is a north-to-south migration in which pastoralists and their livestock transited from the more arid Sahelian region in the north to the more humid Sudano-Guinean regions in the south. Frequently viewed as an archaic system, there is evidence demonstrating how pastoralism does adapt to the changes and constraints of sahelian environment by a strategy which ensures the sustainable use of land.
Factors influencing transhumant pastoralism and land use
Major factors influencing the pastoral practices of transhumant people in the Sahel region can be defined as follows.
Climatic changes
In a recent past, the Sahel region experienced serious drought or declining rainfall periods, mainly between 1968-1974, 1983-1984, 2002-2003, 2005 and 2009. In 1984, drought severely affected all countries from Mauritania to Ethiopia, including several bordering countries on the southern edge of the Sahel. Climate changes affect transhumant pastoralists because they affect the quantity and quality of natural pastures, as a result, transhumant herders are forced to find new routes and lands to access rangelands and water for the livestock.
Animal diseases
The trypanosomosis, a tsetse-borne disease that potentially affects all domestic animal species, is endemic in the sub-humid and humid ecological zones of West Africa. The zebu cattle (Bos indicus) is not tolerant to trypanosomosis, which represents a serious barrier to livestock production in these areas. In general, transhumant herders with Sahelian breeds avoid zones with high tsetse populations and high risk of trypanosomiasis infection, but the Sudano-Guinean (subhumide and humide) area, where access to pasture and water (and partially to trypanocidal drugs) is easier, presents an opportunity for pastoral populations.
Demographic and agricultural expansion
In the last thirty years, the population of Sahelian countries has been growing in a significant way (Tab. 2). This shows the importance of demographic increase and these rates are expected to stay within the same range at least in the coming decades. This expansion contributes to increase agricultural lands (Tab. 2) mainly in the subhumid area, where crop production is more developed.
Land occupation by exctracting industry and monocultures
The exctracting industry (petroleum, mining industry, …) has been increasing in several Sahelian countries (Chad, Niger and Sudan particularly), taking away lands for agricultural and pastoral use. Similarly, monocoltures as sugar cane and Jatropha curcas, this in particular for bio fuel production, have been expanding in Senegal and Mali, suggesting that this is just the beginning of a massive trend.
Pastoral sedentarization process
In most of development governmental policies on livestock management, the pastoral system is often considered as an archaic method, which no longer deserves to be considered in favor of newest, intensive and sedentary models that would better respond to the problems of agricultural expansion and increasing demand of animal products. In this context, various sahelian authorities are managing natural resources, land tenure and livestock mobility by a decentralisation system and a community-based approach that imply a sedentarization process of pastoral communities. Although this process is an important step towards democracy, most pastoral people have little awareness of the policy and legislative framework governing access to the resources on which they depend.
Natural resources protection policies
The awareness about wildlife, plants and biodiversity protection has been increasing all over the world, especially in the last century. This lead to the creation of new protected areas or to the enlargment of the previously existing ones in order to maintain biodiversity, but it results in barriers to the movement of transhumant herds, which are usually prevented from entering protected areas, in order to avoid the transmission of diseases and the competion for feed and water resources between domestic and wild species.
Is transhumant pastoralism still sustainable in sahelian environment?
There is a general consensus that transhumant pastoralism is essential for maintaining ecological resilience of Sahelian ecosystem and ensuring livestock productivity. To settle these concepts and according to various authors, some evidences are reported to confirm that needs of transhumant pastoralism in Sahelian countries demand a particular attention:
– Animal production by pastoralism system is the major economic resource in most of Sahelian countries;
– Livestock mobility is recognised to be a far more effective strategy for ensuring a sustainable use of a dryland environment and climatic variability with a best utilization of dispersed and uncertain pastures;
– Benefits of a mobile pastoralism involve both transhumant and host communities (low animal production cost, opportunities to build social relationships, deposition of manure on crop fields, availability of animal products, etc.);
– Transhumant pastoralism from the Sahelian area is taking advantage of growing livestock trade due to rising demands in coastal countries such as Nigeria, Ghana, Cameroon and Cote d'Ivoire;
– Pastoralists are custodians of key national resources found in arid and semi-arid areas and help to protect and safeguard these resources;
– The subhumid and humid areas of Africa are not suitable for breeding zebu cattle because of endemic presence of trypanosomosis, nevertheless the rangelands and water availability is an important element of attractiveness.
Despite its importance, pastoralism faces serious obstacles mainly because of a lack in environmental policy, with important problems of conflicts between transhumant herders and crop farmers in the Sudano-Guinean zone especially because of competition for grazing vs agricultural resources.
How sahelian transhumant pastoralism is changing
Personal experiences and bibliographic reports agree with findings that the trends and patterns of transhumant pastoralism in West Africa, especially in Sahel zone, are changing according to a dynamic situation as follows:
– There are more southerly movements by transhumant pastoralists into the Sudano-Guinean zone because of climate changes and expansion of cropping into grazing areas in the Sahel;
– There are more livestock in the Sudano-Guinean zone now than before, with increasing livestock ownership by farmers and settlement of some pastoralists with exacerbation of competition between the two communities and a higher risk of conflits;
– Transhumant routes show an increasing trend and are more dispersed. This has been attributed to increased frequency of droughts and expansion of crop fields and protected areas into livestock corridors, which might have forced transhumant herders to create alternative livestock routes;
– As a part of people leave pastoralism, others remain in the system and continue to rear livestock as the main means of livelihood. However, in areas with relatively higher rainfall and the option of crop production, pastoralists are under increasing pressure from farmers and in the absence of land tenure, lose their land and way of life.
– A part of pastoral land is sequestered by governements to exctracting industry and monocoltures without forecasting a compensation system. This attitude discourages pastoral people and pushes transhumant communities to find new lands.
On the basis of previous elements that affect land, pasture and water tenure, but also social relationships of sahelian transhumant people, we believe that pastoralism is an essential and central practice in Sahel region, not only in terms of number of people and domestic animals involved, but also relating to the high economic induced value and its characteristic of resilience in a changing environment.
Integrating sahelian pastoralism in a modern vision of natural resources management
We believe that the actual strategy to improve food production and resilience level of local communities (and cattle population) in Sahelian area is not to extinguish pastoral and transhumant practice. Thus, it is imperative to assist sahelian countries in order to improve the management of natural resources according to a modern vision, to preserve the livelihoods and defend the rights of pastoral communities. The following points are exposed as basis of discussion to improve understanding between pastoralists and policy makers.
a) The climate changes have undoubtedly an impact on land management in the sahelian area. In West Africa, emergency responses are still dominated by food aid strategy, whereas risk-based approaches are not developed enough. It is important to encourage this approach in order to prevent crisis periods and manage the best strategies to implement before the emergencies;
b) It should be recognized that mobility is the basis for efficient use and protection of rangelands and the key to appropriate adaptation to climatic variability of Sahel. In order to improve and properly manage this strategy, it is essential securing access to rangelands for pastoralists through supportive land tenure policies and development of regional procedures to enable movements and livestock trade;
c) In the subhumid and humid area (Sudano-Guinean zone), where human and cattle densities are increasing, the integration of pastoral and agricultural activities (crop-livestock system) is probably the main way to allow the cohabitation of two models of life and to improve both agricultural and livestock production;
d) In order to consider the necessities and the rights of mobile pastoral communities in natural resource management programs, local government authorities need support to implement decentralisation processes to favour a participatory approach that includes these communities;
e) Concerning pastoral lands confiscated by exctracting and/or monocoltures industries, pastoralists should always be adequately compensated and/or their consent should be required in case of expropriation of their communal pastoral land.
_______________________________________
The struggle to be San: indigenous people and access to land and resources in Southern Africa
Maria Sapignoli
Many of the issues facing indigenous peoples today, including the San of southern Africa, are the result of global, national, and local processes, including the transformation of land tenure systems, the introduction of law and policies that do not recognize different forms of livelihood from the majority of the countries' populations, the expansion of agriculture and extractive industries, the competition over land and resources, and the designation of large portions of land as conservation and ´outstanding values´ areas where peoples are excluded. In many instances, indigenous peoples live in places that contain a variety of kinds of valuable resources, both natural and cultural, that they wish to retain in the face of development and competition with other groups. All too often, indigenous peoples have been forced off their land, and had to cope with efforts by other groups, governments, settlers, or transnational corporations to take away their lands and resources and to assimilate them into contemporary nation-states.
In this paper I will look at the specific case of Botswana as an example in which all these processes of dispossession have played out. Even though the San have had multiple strategies of subsistence, the ones which are most closely related to their collective identity are based on hunting and gathering. I will consider in particular how over time the San's access to land and resources has been limited by the state's non-recognition of their land use and forms of occupancy. This is closely associated with state legislation and transformation of land tenure, administrative decisions that limit access and use to land, as well as national and international land grabbing in the form of farming, conservation, and mining.
In some parts of southern Africa, indigenous peoples have been able to retain at least a portion of their land. This is the case, for example, with the Ju/'hoansi San of north western Botswana and north eastern Namibia, and the San and Bakgalagadi people inhabiting the Central Kalahari Game Reserve.
In the second part of the paper, I consider two examples in which the San and their neighbors have attempted to either maintain or regain their occupancy and traditional use of land and resources. The first case is that of the Central Kalahari Game Reserve, where peoples had been relocated by the government in the 1990s and early 2000s. After a series of partially successful court cases in 2006 and 2011, some of the former residents went back to their territories inside the game reserve. This case considers the tension between right to occupancy and use in practice.
The second case is that of the /Xai /Xai, community in the North West District of Botswana under the government's Community Based Natural Resource Management (CBRNM) which was established in the 1990s. /Xai/Xai was the first community trust in Botswana, and it was able to generate substantial income (more than 2 million pula per annum at its height) and to provide for the subsistence and natural resource needs of the people of the community. I examine some of the internal dynamics of the trust and relations among its members regarding ways to handle land use and resource management. I then discuss the ways that the government and district council changed the rules in the CBNRM program to reduce benefits flowing to the community and community control over land and natural resources.
Both of these cases illustrate the tension, as it is played out in the daily life of people who derive most of their subsistence and well-being from the access to land, between customary rights over the land and neoliberal forms of land appropriation. It is well documented by scholars in Africa that land conflicts revolve around differential claims of belonging. In the case of Botswana, the discourse about indigeneity has been used by the San to regain access to land and resources, and by the state as a way of not recognizing specific groups. The tension between these two approaches to land results in the struggle to be San.
Finally, I will consider the roles that the European Union has had in Botswana through time, particularly in the 1970s, with the European Development Fund that supported a Range and Livestock Management Program tied to the Tribal Grazing Policy that operated in communal areas of Botswana. And again in the late 1990s and into the new millennium with the EU support of a program that was associated with wildlife and protected areas, part of which provided financial, technical, and human resource support to the Department of Wildlife and National Parks in coming up with a management plan for the Central Kalahari Game Reserve that included local communities inside the reserve. I will conclude by considering the EU influence on other countries, taking into account the development of policies regarding to minorities and indigenous peoples.
_______________________________________
VII SESSION – AMERICAS
Contested territories. A case study about land restitution process in Semiarid Region of Argentine Gran Chaco
Chiara Scardozzi
Socio-environmental conflicts are one of the most important issue in contemporary Latin American contexts, due to competitivity for getting control over natural resources (mainly lands, waters and forests) which are found in wide regions, inhabited mostly by indigenous people and peasants (campesinos). One of those regions is the semi-arid one, that corresponds to Gran Chaco, the largest forest area of Latin America after the Amazon. It represents the biggest woodland area in Argentina and the most affected by policies of irrational exploitation of the environmental heritage and natural resources. The sustainable management of those areas is crucial for the maintenance of food security and biodiversity conservation at global level (UNEP, 2000), this exposing local populations to global challenges.
Historically considered as a great unproductive desert, as a result of national economies based on the exportation of agricultural products, the Chaco region has been left outside of national interests.
In recent decades the "rediscovery" of this area for the exploitation of natural resources for external markets (transgenic soy plantations, hydrocarbons, timber, livestock intensive farming) causes irreversible environmental changes due to predatory action (deforestation and desertification), with dramatic ecological and social impact, representing a risk for the survival of rural populations: perceived as "unproductive" for the purposes of a development model oriented to monoculture and business, they are threatened and expelled from the inhabited territories.
Currently the Gran Chaco represents an area affected by an important social and environmental transition with many unpredictable outcomes; a "territory in dispute" where, within a precarious and difficult political balance, various stakeholders coexist, cooperating or struggling to ensure the control of space and resources, by defining certain specific interests from various locations and different perceptions of what we generically call "land".
However, the ethnographic research about the restitution land process in Salta Province, that involves indigenous communities and peasants families, shows the existence of local resilient strategies centered on collective knowledge for living in habitats characterized by vulnerability and scarcity (especially water resources), and policy management of socio-environmental conflicts, thanks to an innovative process of political participation that allows local actors to legally resist together to incursions by outsiders such as agribusiness corporations, seekers of "no man's land" where to invest capital, a phenomenon spread globally and known by the name of "land grabbing".
As demonstrated by the participatory mapping experience, the fight for land rights also has the dimension of being a struggle for the socio-cultural specificities of the groups and their territories.
_________________________________
Indigenous Peoples' Right(s) to Land in Latin America"
Alexandra Tomaselli
(Program "Indigenous Peoples: Political Participation, Movements & Land Disputes" – InPLes, EURAC; Red Multidisciplinar sobre Pueblos Indígenas – EMPI)
In the frame of conference theme, this presentation will give an overview on the international and domestic protection of the right(s) to land of indigenous peoples in Latin America. First, it will be shortly discussed why the right to land is of utmost importance for indigenous peoples and what it signifies for them. Second, the international protection system of such right will be addressed. There is nowadays a wide range of international actors that monitor and pledge for the safeguard of indigenous rights, and thus, their right to land.* General human rights instruments may also serve to guarantee indigenous rights.** However, there are two instruments of international law that specifically protect indigenous peoples, namely the International Labour Organisation's Convention No.169 of 1989 ("Convention concerning Indigenous and Tribal Peoples in Independent Countries"), and the United Nations Declarations on the Rights of Indigenous Peoples of 2007 (hereinafter, ILO Convention 169 and UNDRIP, respectively). As widely known, the former is a binding international treaty. The latter is rather a sui generis international document that, in principle, has no binding effects upon the signatories. Despite that, the UNDRIP represents a "radical novelty" with "a value different from other Declarations".*** Moreover, it contains rights that are enshrined also in other binding treaties.**** Both the ILO Convention 169 and the UNDRIP are particularly relevant in the context of Latin America. In fact, the majority of the countries of the sub-region ratified the ILO Convention 169.***** Additionally, Bolivia has been the first and only State that has "ratified" and implemented the UNDRIP as domestic, binding legislation (with Law No.3760 issued on 7 November 2007).****** Hence, the provisions regarding the right to land of indigenous peoples of both the ILO Convention 169, and the UNDRIP will be discussed. These instruments provide indigenous peoples with a number of relevant rights and set the standard for their protection, but their implementation is left to States. Many Latin American States have recognized also at constitutional level the indigenous peoples' right to land, together with a number of co-related rights. After the adoption of the pioneering Brazilian Constitution of 1988, the Colombian Constitution of 1991 and the reforms to the Bolivian Constitution of 1967 in 1994 marked the beginning of what has been defined as the Latin American "multicultural constitutionalism".******* However, the majority of the Latin American countries fail to apply the rights contained in the two-abovementioned international instruments, as well as their own constitutions. This has caused and continues to cause land disputes in which indigenous peoples often are not in the position to protect their right(s) to land due to a set of problems that will be therefore explored. Before the failure of the States to comply their obligations, indigenous peoples have resorted to bring their cases before the Inter-American Court of Human Rights, which has started setting an interesting and evolving jurisprudence, particularly regarding the right to land of indigenous peoples. A number of landmark decisions of the Court will be thus illustrated. The presentation will then finalize with a set of conclusions and recommendations.
* For instance, the UN Committee on the Elimination of Racial Discrimination (CERD), the UN Permanent Forum on Indigenous Issues – UNPFII, the Special Rapporteur on the situation of Human Rights and Fundamental Freedoms of Indigenous Peoples, and the UN Expert Mechanism on the Rights of Indigenous Peoples.
** The International Covenant of Civil and Political Rights – ICCPR (1966), with particular reference to arts.1.2 and 27; the International Covenant of Economic, Social and Cultural Rights – ICESCR (1966), with particular reference to art.1.2 and 2.2; the International Convention on the Elimination of all the forms of Discrimination – ICERD (1969); the International Convention on the Rights of the Child (1989); the Convention on the Elimination of All Forms of Discrimination against Women-CEDAW (1979); etc.
*** Bartolomé Clavero, "Nota sobre el alcance del mandato contenido en el artículo 42 de la Declaración sobre los derechos de los pueblos indígenas y el mejor modo de satisfacerlo por parte del Foro Permanente para las Cuestiones Indígenas, presented by Bartolomé Clavero, Member of the Permanent Forum on Indigenous Issues", UN Doc. E/C.19/2008/CRP.6, 26 March 2008, paras.15 and 16, as cited by Luis Rodriguez Piñero-Royo, "'Where Appropriate': Monitoring/Implementing of Indigenous Peoples' Rights Under the Declaration", in Claire Charters and Rodolfo Stavenhagen (eds.), Making the Declaration Work. The United Nations Declaration on the Rights of Indigenous Peoples, International Work Group for Indigenous Affairs (IWGIA), Doc. No.127, Copenhagen, 2009, pp.314-343, p.316.
**** E.g., in the ICCPR, ICESCR, International Convention on the Elimination of All Forms of Racial Discrimination, Convention on the Rights of the Child, Convention Against Torture, International Convention on the Elimination of All Forms of Racial Discrimination against Women, ILO Convention No.169, etc. On this, see the extensive and excellent work of Rodriguez-Piñero, "'Where Appropriate': Monitoring/Implementing of Indigenous Peoples' Rights Under the Declaration"; in particular, see the tables comparing the rights enshrined in the UNDRIP and in other treaties at pp.320-322 and pp.324-327.
***** See the ratifications at http://www.ilo.org/dyn/normlex/en/f?p=1000:11300:0::NO:11300:P11300_INSTRUMENT_ID:312314.
****** See on the official Bolivian gazette "LEY No 3760 del 07 Noviembre 2007, Gaceta N° 3039 del 08 Noviembre 2007", available at http://www.derechoteca.com/gacetabolivia/ley-3760-del-07-noviembre-2007.htm.
******* Donna Van Lee Cott, The Friendly Liquidation of the Past: the politics of diversity in Latin America, University of Pittsburgh Press, Pittsburgh 2000, p.17.
_______________________________
First Nations and Comprehensive Land Claims in Canada
Michael Morden
For the past forty years, Canada has been undertaking a political and legal transition, which has incrementally increased recognition of the presence of Indigenous rights and title to land. This has had the effect of marginally increasing Indigenous participation in decision-making with respect to land use and resource extraction. There have been two primary engines behind this change: successive rulings of the Supreme Court of Canada, which first acknowledged and then gradually strengthened the application of Aboriginal rights; and the mobilization of Indigenous peoples in Canada, who have successfully come to occupy a central place in national politics primarily through direct action outside of institutions. Despite this, Indigenous peoples remain largely disempowered in the Canadian political system today.
Presently, Canada's federal government has embarked on an ambitious project to position Canada as a global resource superpower, by aggressively exploiting the oil sands and seeking to stimulate other resource extractive industries, including mining. Canada is investing its economic future in resource development, and much of this will occur on or near the traditional territories of Indigenous people. As a result, one of the most pressing issues in Canadian politics today is the relationship of Indigenous people to lands and resource development.
Since the mid-1970s, the primary instrument for managing conflicting claims to land and resources have been comprehensive land claims (CLCs). CLCs are modern treaties, which typically require First Nations to surrender explicit or de facto title to their ancestral lands, in return for various forms of compensation, including money, reserve lands, new structures for self-government, and cooperative management of certain lands and resources. The federal government's CLC policy has achieved middling success as an institution of conflict management. CLC negotiations are generally glacially slow, and fraught with political obstacles. Since 1973, only 26 agreements have been reached between Indigenous nations and the Canadian government through the CLC process, while there are close to 100 claims still outstanding. Successful claims have required decades of negotiation. They are viewed by some First Nations as vehicles for entering a more consensual and mutually beneficial relationship with the Canadian state, and by others as instruments for the termination of Indigenous rights.
This paper will proceed in four stages. First, it will provide an overview of Indigenous political mobilization in the modern period, and its effects on recognition of Indigenous claims to rights, land, and title. I will emphasize the importance of mobilization outside of institutions, via several specifically powerful repertoires of contentious action, including road blockades and physical occupations of disputed territory. Indigenous peoples in Canada were early to mobilize relative to other Indigenous groups globally, and mobilization within Canada was an important "initiator movement" that was echoed in other contexts. The central argument here is that while great emphasis is often placed on legal and policy changes adopted by the Canadian state, the mobilization of Indigenous peoples themselves was an essential precondition to the gradual recognition of Indigenous land rights.
Second, the paper will provide a summary of the evolving jurisprudence on "Aboriginal and Treaty rights" in the Canadian judicial system – from the first instance of recognition by the Supreme Court in 1973, to explicit formalization in the written constitution of 1982, to recent rulings that have substantially broadened the application of Aboriginal rights. Here, it will be demonstrated that while the courts have followed Indigenous mobilization, they have led the political sphere in the direction of greater recognition of Indigenous rights. I will describe the current hesitancy of the federal government to enter into alignment with recent jurisprudential developments related to Aboriginal and Treaty rights.
Third, the paper will provide a discussion of the comprehensive land claims system. As described above, the CLCs were created as a formal mechanism for resolving land title disputes in the mid-1970s, after the first judicial recognition of existing Indigenous land rights. Presently, the federal CLC policy is in flux. It faces some legitimacy challenges amongst Indigenous peoples, and is subject to a major review by the federal government. The paper will offer some thoughts on the efficacy of CLCs to date, and prospects for leveraging the land claims system to better acknowledge and accommodate Indigenous land rights. The paper will also highlight some political challenges that accompany state-led efforts to recognize Aboriginal title. In particular, non-elite non-Indigenous peoples continue to evidence low levels of comprehension about Indigenous title, and their opposition to elite efforts to recognize Indigenous rights is a growing social and political challenge.
The paper will conclude with some general thoughts about how the Indigenous land rights picture in Canada impacts the European Union, and how, in turn, the European Union may exercise leverage to ensure that Indigenous land rights are respected. There is a lengthy tradition of Indigenous peoples in Canada making direct appeals to the European powers to support their efforts for recognition. Though these appeals have not achieved concrete success in past, the European Union is currently well-positioned to lend moral and material international force to the pursuit of Indigenous rights. This is particularly true currently, as Canada and the European Union negotiate the Comprehensive Economic and Trade Agreement – which would become the largest free trade agreement that Canada has ever entered into, and a key pillar for its economic development.
____________________________________
VIII SESSION – MIDDLE, CENTRAL AND FAR EAST
Grabbing farming citizenship in the Middle East.
Some cases of peasant local knowledge of land and water 

Mauro Van Aken

Following large-scale industrialization of agriculture and agro-business, the commodification of land and water and the "super-green revolution" based on intensive irrigation, agriculture has radically changed in the Middle East: a global disjuncture has imposed more and more at the local level between the farmers or those who produce food, the consumers and their territories, and the cultures and 'agri/cultures'. Agriculture has been seen as a mere economic and technical sector, taking and understanding small farmers out of political settings in the patterns of land and water use, and thus transcending in development policies local realities and inequalities.
Through some cases in the Occupied Palestinian Territories and in Jordan, different patterns of disjuncture, which are at the core of inequalities and dependencies of small farmers, will be highlighted:
1-The disconnection between small farmers and their social and political realities in land and water use, where the patterns of inequalities and livelihoods perceptions have remained untouched or amplify year after year: the process of depoliticization of agricultural policies, national but internationally induced or constrained, that do not depart from actual needs, perceptions but also resources of local communities. These planning models continuously view farming and food production as an economicist issue: this imposes models of development and resource use which are based on a "virtual farmer", mainly as rational economic farmer operator, completely detached from local realties, farming experiences and power relations which should be tackled in view of a real change.
Agricultural patterns are interconnected to cultures and 'agri/cultures': system of values, of belonging, of local experts systems and knowledge patterns linked to local patterns of "savoir faire" and incorporated knowledge, all elements which are at the base of the production of "diversity" (cultural, economic and ecologic), all "resources" that compose the perspective of local farming communities. Agriculture is thus detached from agri/culture, from local management patterns and values, from local techniques in water use, from local cooperative and institutional patterns in farm labour, which remain generally invisible, misunderstood or are viewed as an obstacle to agricultural modernization.
Understanding the meanings of food –and of its scarcity, unequal access and of famines- in contemporary world relates to the deep disjuncture between food (and who consumes it), the territories where it has been produced (more and more distant and unknown) and the cultural systems (as patterns of knowledge, of work, symbolic and political relationships of agricultures). Food is often isolated from its land and resources, and from the work pattern that produce its diversity, sustainability and multiplicity of cultures and environments. Reconnecting these three dimensions in planning and local participation is the premises for policies, which can be closer to the needs of involved population.
2-The disconnection between agricultural and ecology: this refers to the perpetuation of agricultural models attached to distant markets but mainly detached from arid and semi-arid environments as it is mainly in the Middle East. Here, water modernization plicies are at the centre and have often transcended local patterns of water use, local social and agricultural techniques in water distribution.
This disconnection of agricultural policies refers also from the neglect of local resources 'rights and legal pluralism, from the local patterns of knowledge of water limits and flexibility, of local political institutions in resource management that often do not enter in "civil society" rhetoric and governance, and thus remain invisible or an "obstacle" to be overcome.
3-The disconnection between policy discourse and its capacity to be implemented, from "its clients": policy and agricultural discourses, even more based on water policies, are not out of the map, out of projects but in Jordan and Palestine, they have been part of the issues of local dependencies, disappearances of farmers, and impoverishment of farming population and the degradation of resources.
As anthropology of development has taught in decades (Arce, Marsden 1993; Olivier De Sardan, 1993; Long 1992, Grillo 1990, Hobart 1993), rural contexts are political arenas and "battlefields" between different ideas of community, of territory and their relationships, between different projects activated within modernization programs, where planners, donors, and policy makers are "local actors", side by side farming communities and national administrative apparatus, and not just spectators. Policy-making in social and administrative life, is often impossible to implement, since the representation of local reality -both problems or resources of farmers- is distant from the local realities, the representations of needs follow donors' needs and perceptions to which local project have to adapt, and do not recognize, or are not able to take into account local diversities and even more important, local capabilities.
Besides, development policy is surely important for the international community, in order to facilitate the internal cohesion, hiding multiple political and economic interests and contrasting agendas, and representing change for "the others"; policy remains crucial for the policy transnational community in restyling development models, in changing frames and paradigms but, wanted or not, without changing, the local political patterns that farmers face and in which they are enmeshed. A change in representation of reality not followed by changes in the reality perceived by marginalized farmers, according to their effective access to water, to land, to seeds, to market: their being really recognized as agrarian citizens.